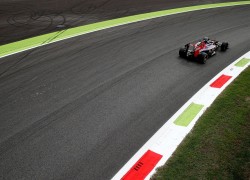 After the announcement that Renault will return to F1 and Red Bull have partnered with TAG Heuer with their power unit, Toro Rosso have confirmed that they will run with Ferrari Power Units in 2016.
The move has been in the works for some months now and after the FIA approved a rule change to allow Ferrari to supply a previous year specification engine to a team, it was all but confirmed that the team would be Toro Rosso.
Toro Rosso will use Ferrari's 2015 power units which proved to be an enormous step forward from their 2014 unit. The 2015 Power Unit took Ferrari to 2nd in the Constructors Championship and 3rd and 4th in the drivers championship which Toro Rosso say is "a positive situation in which to start Scuderia Toro Rosso's eleventh year in Formula 1."
"It's great to be working with Ferrari again. We had a fruitful relationship in the past and I'm sure it won't take long for us all to be working together very well again," said the Team Boss of Toro Rosso, Franz Tost.
"It's true that time will be very tight for us to be ready for the first test, but we have the right team of people for this and I'm confident that together we will achieve a competitive package for next year – bring on 2016!".
Toro Rosso have also confirmed that they will retain their current driver line up of Carlos Sainz Jr. and Max Verstappen for 2016.
"We can also count on Carlos and Max who, after being confirmed for the 2016 season, will be able to translate all this year's learnings and experience into additional valuable feedback throughout the season."
Photo credit: Scuderia Toro Rosso Formula 1