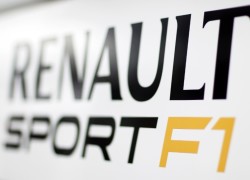 Renault Chairman and CEO Carlos Ghosn has confirmed on Thursday night that Renault will return to Formula 1 as a works team.
This announcement follows the letter of intent by Renault to buy the Lotus F1 team from Genii Capital in September. Since then, work was being done behind the scenes in order for the deal to be confirmed. Towards the end of the 2015 season, Renault engineers were on site working at the Lotus factory in Enstone. At the 2015 Season Finale there were concerns that the take over was not going to happen. It has since emerged that the deal has been concluded.
"Renault had two options: to come back at 100 percent or leave," said Carlos Ghosn
"After a detailed study, I have decided that Renault will be in Formula 1, starting 2016.
"The final details supplied by F1's main stakeholders gave us the confidence to accept this new challenge. Our ambition is to win – even if it will take some time."
He went on to say that their return on investment as an engine supplier since the new engine regulations has been low.
The terms of the acquisition of the Lotus F1 team are yet to be finalised and they are working to have it done in "the shortest time frame possible".
"Renault's decision to continue its involvement in Formula 1 is confirmation that it sees motorsport as an essential part of the brand's identity," read a statement from Renault.
"Formula 1 is the ultimate symbol of the passion for automobiles
"Passion defines Renault as expressed by its brand signature, 'Passion for Life'. In addition to attracting many customers, Formula 1 also fuels employee motivation.
"As the pinnacle of motor sport, Formula 1 demands technological and operational excellence. The championship serves as a showcase for the technological expertise that Renault dials into its products for the benefit of its customers.
The statement concluded saying that Renault will provide more information about their F1 program in January.