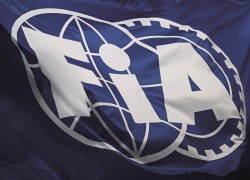 The FIA World Motorsport Council(WMSC) met on Firday 10 July 2015 in Mexico City, Mexio and ratified some of the adjustments to the F1 regulations put forward by the F1 Strategy Group and approved by the F1 Commission.
Power unit penalties are now much more simpler. Drivers will no more incur any time penalties during the race if a driver is unable to drop further down the grid. This means that as soon as a driver incurring a penalty gets dropped down the grid and reaches last place, that is the position the driver will start in. No further penalties will be applied.
Good news for McLaren and Honda. The WMSC has approved the change to allow new power unit manufacturers one extra power unit per driver. This will be applied retrospectively to Honda.
The above changes will come into effect immediately.
Changes to the Super Licence regulations have also been made. Drivers who obtain a Super Licence but do not have the opportunity to race in F1 will now be able to hold onto the Super Licence for three years. Changes to the points scoring system for a Super Licence have been made. There is now a larger list of racing series included in the Super Licence points system. The winner of the Formula E Championship will now be granted a Super Licence even though the Formula E Championship does not form part of the points system.