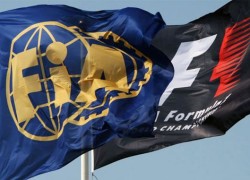 At the World Motorport Council(WMSC) meeting on Friday 10 July 2015 the FIA ratified a few rule changes to the F1 season and released a provisional 21 race calendar for 2016.
The season will get underway on 3 April 2016 in Australia back-to-back with China on 10 April 2016 and will conclude in Abu Dhabi on 27 November 2016. With the later start and conclusion the order has been tweaked slightly with the Russian Grand Prix in Sochi being moved up to 1 May 2016 and the Malaysian Grand Prix moved down the calendar to 25 September 2016 for the second round of fly-away races. The Azerbaijan Grand Prix in Baku is scheduled for 17 July 2016.
There are a number of back-to-back races at the start of the season and towards the middle of the season. This is in-line with the FIA's goal to reduce the interval between races and to fit more races in a season.
Below is the provisional 21-race calendar for 2016:
| | | |
| --- | --- | --- |
| 1 | 3 April | Australia |
| 2 | 10 April | China |
| 3 | 24 April | Bahrain |
| 4 | 1 May | Sochi |
| 5 | 15 May | Spain |
| 6 | 29 May | Monaco |
| 7 | 12 June | Canada |
| 8 | 26 June | UK |
| 9 | 3 July | Austria |
| 10 | 17 July | Baku |
| 11 | 31 July | Germany |
| 12 | 7 August | Hungary |
| 13 | 28 August | Belgium |
| 14 | 4 September | Italy |
| 15 | 18 September | Singapore |
| 16 | 25 September | Malaysia |
| 17 | 9 October | Japan |
| 18 | 23 October | USA |
| 19 | 30 October | Mexico |
| 20 | 13 November | Brazil |
| 21 | 27 November | Abu Dhabi |