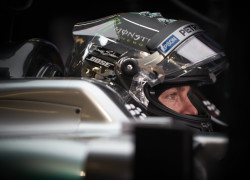 Nico Rosberg says a freak gust of wind cost caused him to lose control of his car in the closes stages of the United States Grand Prix, costing him the victory and ultimately his last shot at the 2015 Formula 1 Drivers' world title.
With 10 laps remaining at Austin, Rosberg was on course for a win that would have at least put team mate Lewis Hamilton's bid for his third championship title on hold.
But Rosberg then made a mistake at Turn 16, running wide, allowing Hamilton to breeze into the lead. After the race Rosberg was unsure of the reason behind the mistake but on arrival in Mexico Rosberg revealed that it was a big gust of wind that unbalanced his car.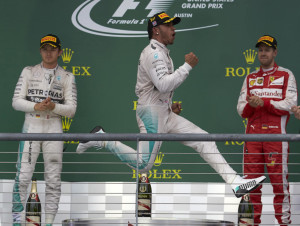 "It was a gust of wind, a big one, and I lost a lot of rear downforce as a result," Rosberg said. His comment was met with a few giggles from the media. "Seriously!" he quickly chipped in.
"Everybody has it, so you can't really use it as an excuse. It is still a mistake but I understand my mistake now, which is important.
"For me to understand it, it is very unusual scenario that happened just once in all of those laps, so I understand the mistake and it helps me moving forward."
Rosberg still has second place left to fight for at this weekend's Mexican Grand Prix and will surely be hoping to take the win and bounce back from his disappointing US Grand Prix weekend.