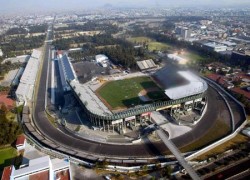 There is an adage which says that money can't buy happiness. But in 2011 Carlos Slim, the world's richest man, revealed that he was going to revive the Hermanos Rodriguez circuit in Mexico City and bring Formula 1 back to this South America location. It appears that money can, after all, buy some happiness.
There have been several attempts to revive the Mexico GP over the last few decades. However, its return to the F1 calendar was only made official in 2014. It is here to stay for the foreseeable future with a five-year deal already signed. "I feel it is the right for F1 and for Mexico and I'm sure it will be to the benefit of both for many years," said Ecclestone.
The last time Formula 1 raced around the Autodromo Hermanos Rodriquez was in 1992. Twenty-three years ago it was a grand prix dominated by the Williams team. Nigel Mansell won by twelve seconds over teammate Ricardo Patrese and it signalled the arrival that would become one of the sport's greatest phenomenons. In the Benneton-Ford Michael Schumacher would finish third in the race. Watch this highlights reminder of what happened at the 1992 Mexico GP.
While all teams and drivers will have their pockets of support no one will receive a heartier welcome than Sergio Perez. The Mexican driver is enjoying a good year with Force India which includes a podium finish in Russia. "Having the opportunity of driving in my home Grand Prix is something I never thought would happen. It will be one of the highlights of my career and I have no doubt that this race will become a modern classic of Formula One," says Perez. "Mexico has a lot of history in motorsport: the fans know the sport; they have a lot of enthusiasm and have been waiting a long time for Formula One to come back. I think everyone will have a great time."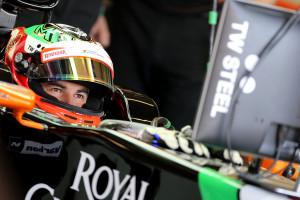 The circuit layout has some slower bits, such as the first three corners, and several low apex-speed corners. But in truth its demand will be for power. Between turns seven and eleven is a classic Esses section which should make for some spectacular viewing. But what everyone wants to see in F1 is wheel to wheel racing and overtaking. The 4.3 kilometre long circuit may just have the ability to provide it to. Its two long straits are expected to deliver the second highest top speed of the season and be the prime catalyst for several overtaking opportunities.
Ferrari's deliberate engine changes in Austin, and subsequent penalties, were always made with the Mexico GP in mind. Now, the Scuderia's final engine upgrade for the 2015 season could play a big part in how competitive they are this weekend. Williams too will find the circuit's characteristics more suited to its car while Red Bull will regrettably struggle to feature in normal racing conditions.
Lewis Hamilton cannot possibly be in a better place after being crowned a triple world champion in Texas. Regardless, he will be pushing as hard as ever to see the chequered flag first on Sunday. He won't suddenly become more aggressive because he has nothing to lose, he doesn't have to. And it isn't because he's already won the championship either. It's because it's what he's been doing all season long  and it has been more than enough to break his closest rivals his on and off the track.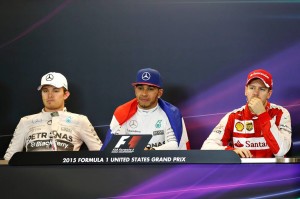 Still, an all-out fight between Hamilton and Rosberg does make for a mouth-watering prospect. The Rosberg critics need to be answered. No, they can't be dispelled with one good drive but here is where it can start for the German. There are too many times when he has come of second-best to Hamilton and a bold, unrestrained, drive will do wonders for his psyche.
In a slight deviation from the norm the podium is not situated in the pitlane but in front of the grandstand in sector three. The only question now is who will be on this distinctive Mexico GP podium?