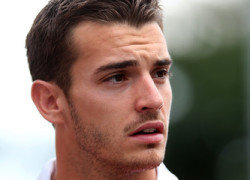 Jules Bianchi's father, Philippe, has admitted that he is becoming a lot less optimistic about the chances of his son recovering from the injuries suffered during a horrific crash at last year's Japanese Grand Prix.
Jules Bianchi remains in a coma at a hospital in Nice, nine months after his horrific collision with a recovery vehicle at the grand prix at Suzuka and his father describes the situation as one that his putting the Bianchi family through "daily torture".
Bianchi suffered severe brain injuries in the crash and his family have remained hopeful, remaining at his bedside, but his father wass a lot less optimistic in an interview with France Info, a local radio station.
"It's unbearable, it's a daily torture," Philippe Bianchi told the radio station. "We sometimes feel like we're going crazy, because for me, it certainly is more terrible than if he had died. For we're not able to help him more than we can.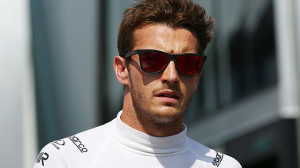 "Time goes by and I am now less optimistic than I may have been two or three months after the crash, when we could hope for a better evolution. At some point, you need to be well-grounded and realise how serious the situation is."
Bianchi, who was driving for Marussia and was part of Ferrari's young driver programme, has not made any significant progress in his recovery. His father went on to say that waking up from the coma would lead to further complications as he struggles with a conversation he had with Jules following Michael Schumacher's skiing accident in December 2013.
"If he finds himself with huge disabilities, we're pretty sure it's not at all what Jules would want. We had talked about it. He told us that if he were to have an accident similar to Michael Schumacher's, if he were even just not to be able to drive anymore, it would be very hard for him to accept it. Because it was his life."
We all continue to hope for a full recover for Jules and our thoughts remain with the Bianchi family throughout their struggle.
#ForzaJules