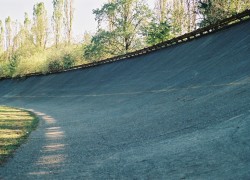 Round 12 of the Formula 1 World Championship and we are at the famed temple of speed for the Italian Grand Prix.
The famous Autodromo Nazionale Monza has been hosting the Italian Grand Prix since F1 began. There were a few breaks in between but the home if the Italian Grand Prix has always been Monza.
The Monza circuit is the fastest track on the F1 calendar. Cars spend up to 75% on full throttle per lap. The high speeds require a tremendous amount of stopping power and grip from the brakes and tyres.
This year Pirelli has decided to go one notch softer with the tyre compound choices. They have brought the yellow soft (option) and white medium (prime) compound tyre to Monza. Pirelli are expecting a high amount of degradation on the tyres so it will be important for the teams to get some good running during practice. Because of the quick nature of the circuit, the cars are setup with very little down force which makes them very skittish at first. With the low down force, the tyres are stressed more than usual during acceleration and cornering which compounds the degradation issue slightly. The delta between the two tyre compounds is expected to be between 0.8s-1.0s. This is a much smaller delta time compared to other races on the calendar.
The race last year was won with a one stop strategy, but that was also with tyres that were a notch harder than this years selection. It could push drivers into 2-stop territory.
Weather in Monza tends to be on sunny and clear side this time of the year. The weather is expected to be sunny and clear for Friday's practice session with temperatures comfortably in the mid 20's. For Saturday we can expect some rain for Free Practice 3 with the conditions clearing up before Qualifying. Although rain is forecast, we are expecting is to stay away. Temperatures on Saturday will be slightly lower than Friday with a maximum of 23 Degrees Celsius expected. Race day will be fine and dry with temperatures expected to peak in the mid 20's again. No rain is forecast for Sunday.
As always we have a live forecast which you can check on at anytime during the day.