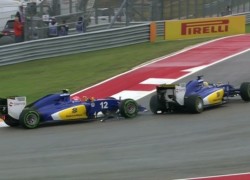 Abu Dhabi Grand Prix Preview Quotes from the Sauber F1 Team
Marcus Ericsson
"Abu Dhabi Grand Prix, the last race of the season – it is unbelievable how time flies. It is very exciting to come back to Abu Dhabi, and I am looking forward to enjoying the race weekend there. This grand prix in the Middle East is always a great event attended by lots of fans from many countries. It is a race in the desert with the start at sunset. The track itself is in perfect condition, it is very modern and has some run-off areas.
As the circuit has a few long straights, engine power will be crucial. On the other hand, there are also hairpins and some slow speed corners. I am quite familiar with that track from my time in the GP2 series, and I also drove there for my first test for the Sauber F1 Team in November last year. Certainly, we will again do our best to score points – for a successful completion to the season."
Felipe Nasr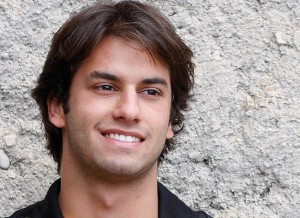 "The Abu Dhabi Grand Prix is another great event, and I will enjoy driving on this track with our car for the first time. So far, I have driven there as a GP2 driver and I have also had an F1 test with Williams. I can also say, because of my family's Lebanese roots, I always receive a warm welcome and a lot of support both in the UAE and the whole of the Middle East. They make me feel I am also at home. I like the people, their traditions, their cultures and, of course, the food.
On the track it will be important again to find the right set-up, and this is where we need to concentrate our focus the most on Friday. The track in the desert sands is quite spectacular with unique surroundings. All in all, the atmosphere is special. The Abu Dhabi Grand Prix starts late in the afternoon, which makes it even more interesting, because of the floodlit-style à la Singapore. We will keep on with our fight for a good result."
Giampaolo Dall'Ara, Head of Track Engineering
"After coming back empty-handed from South America, the whole team looks forward to fighting hard for more points and so to close this long season on a high at the Abu Dhabi Grand Prix. The race start at sunset and finish in the dark means the temperatures will go in the opposite direction to what we usually experience, so the drivers and engineers will have to account for this, especially in the practice sessions happening earlier in the day in much hotter conditions.
The focus will be on braking performance, as well as traction optimisation. The car will need to be reactive and precise for the final sector and, at the same time, fast on the straights that dominate the earlier part of the lap. Lastly, trading off tyre performance against durability will be a challenge in the race, as Pirelli has confirmed last year's choice of soft and supersoft compounds."