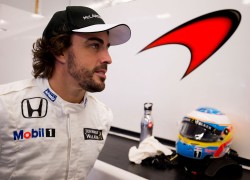 McLaren
Fernando Alonso
The Abu Dhabi Grand Prix weekend represents many things for us at McLaren-Honda: the end of a challenging season and a significant learning curve; the opportunity to collect as much information as possible and continue our learning; and the start of the winter period where we are all focussed on working incredibly hard on next year's package, and seeing more progress and results from our efforts throughout this year.
"Yas Marina is always an exciting racetrack to drive on – it's one of those circuits that changes its character all the way through the lap, which makes it a lot of fun for the drivers. The spectacle of a twilight race, and feeling the atmosphere change as the light fades during the sessions over the course of the weekend is pretty incredible. Abu Dhabi is a fantastic place to end the season and we are hoping to take what we can from the weekend and enjoy it as much as possible.
"After a few difficult weekends, we will of course be pushing hard to finish the year on a positive note, but the whole team knows the work we have to do over the winter, and there's huge commitment from everyone already to start seeing results. Every session this weekend will be an opportunity to learn more and take that development into next year's car, so as usual we will continue fighting as hard as we can to the end."
Jenson Button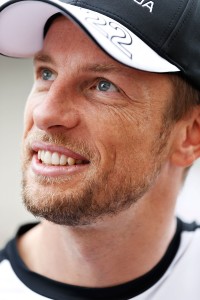 "It's great to be heading back to Yas Marina, not least because of the excitement and buzz that the fans bring and the incredible setting Abu Dhabi provides for a racing venue, but also because it is the end of a long and challenging year for the whole team. Although we've had some difficult weekends over the past few races, the mood back at MTC is still very upbeat, and everyone is already working hard for next year.
"It's testament to the strength of our team that we continue to come out fighting every race weekend, and Abu Dhabi will be exactly the same. Yas Marina is a tricky circuit with lots of different elements coming together: sweeping faster sections, two long back straights, and a slower-speed tight, twisty infield section at the end of the lap. It makes set-up a challenge and particularly for our package it's not well suited, but we're hopeful of a more positive performance there than we found at Interlagos.
"If we can push for some points in Abu Dhabi, it'll definitely be a boost for the team to end the season, and will reward all the efforts from every single member of the team over the past year. We already have our heads firmly on the development push over winter, so anything positive we can take from this weekend will help us start our next chapter together with even more energy. Our motivation is as strong as ever."
Eric Boullier, racing director, McLaren-Honda
"The last race of the season always offers an incredibly unique and exciting atmosphere. It's an opportunity to reflect on the season that has passed, enjoy the last racing weekend of the year, and turn our attention to the new chapter to come.
"Yas Marina is a hugely impressive facility and a superb venue to go racing at, and its twilight backdrop is a fitting way to end the season. We'll go there on the back of a challenging year, there's no doubt about that, but with the determination to finish the season on a high and provide the ever-enthusiastic fans with a fantastic weekend of racing.
"Although it is the last race of the season, our development has not stopped, and we are still bringing new parts and design elements to the car for the final grand prix. Our development is constant and we place huge importance on learning at every opportunity. All of our efforts this weekend will be beneficial to next year's car, and it's essential that we maximise the final sessions of the year, not only to end the season on a high, but to use the invaluable information we can glean from them and channel it into tangible progress over the winter period.
"It's important to thank each and every member of the McLaren-Honda team: those on the road, at the McLaren Technology Centre, in Sakura and in Milton Keynes, for their hard work, enthusiasm and dedication all year. Our energy and commitment will continue relentlessly over the winter, with our shared goal firmly in our minds: to win. Equally, thank you to our Partners, both longstanding and new, who understand our vision and the immense work going on behind the scenes to assure us of more positive results to come.
"Last but certainly not least, I'd like to express huge gratitude to our loyal fans, who have demonstrated unwavering support through challenging times, and share our optimism for a successful future ahead. We look forward to an exciting weekend against the stunning scenery of Yas Marina, and the start of an exciting next phase for McLaren-Honda."
Yasuhisa Arai, Honda R&D senior managing officer – chief officer of motorsport
"So much has happened since McLaren-Honda's new beginnings here in Abu Dhabi last year. We have come a long way since that first test, and although we have had a difficult and eventful season in 2015, the team is as united as ever.
"The amount of changes that have gone into both the car and the power units this year with such speed has been incredible. Both Woking and Sakura have been working tirelessly throughout the year, and together with the drivers, their bond has become stronger as the season progressed. I am thankful for all their hard work, and encouraged by their enthusiasm to improve further over the winter.
"Yas Marina Circuit is an entertaining event that is fitting for the final battle of the season. Our focus will be to end the season giving it our all, and to continue making improvements."