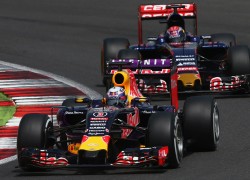 According to Autosport, the Red Bull Formula One team will not run Renault engines next season despite their contract which only ends at the end of the 2016 F1 season. It is reported that Red Bull will reportedly part ways with Renault after this season, having requested an early end to their partnership.
Formula 1's decision to swap to 1.6-litre V6 Turbo engines pretty much put the nail in the Red Bull Renault coffin with the engine manufacturer unable to produce an engine capable of mounting a challenge against its rivals.
This has led to both parties publicly criticising one another and voicing the on-going frustration. The severe breakdown in the Red Bull Renault relationship has been no secret for some time already.
Daniel Ricciardo and Daniil Kvyat were forced to take their seventh engines of the season for this past weekend's Italian Grand Prix, resulting in major grid penalties.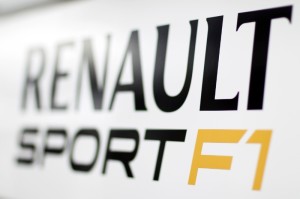 According to Autosport, Red Bull have "issued a document requesting a termination" of their engine deal a year before its scheduled conclusion. It is also reported that Renault will accept this request.
Seven races remain this season and Red Bull are currently fourth in the Constructors' Championship on 113 points, 338 behind Mercedes.
Red Bull is left with Mercedes and Ferrari as the only realistic options for power units next season but Mercedes has already ruled out the possibility of supplying Red Bull with engines in the future. According to Autosport, Daimler chairman Dieter Zetsche has decided to bring discussions to an end following his visit to Monza for the Italian Grand Prix.
It would appear to leave Red Bull with the sole option of getting Ferrari engines.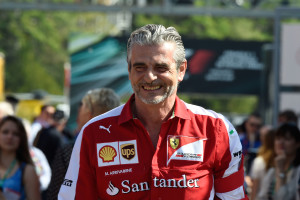 Ferrari team principal Maurizio Arrivabene has said that supplying engines to Red Bull would not be an issue for Ferrari. Red Bull has used Ferrari engines in the past – for the 2006 F1 season.
Over the Italian Grand Prix weekend, Lewis Hamilton expressed doubt at the prospect of Mercedes supplying Red Bull with engines.
"I think if we're serious about winning world championships, probably not," he replied, when asked if such a move would be a good idea.
"Red Bull is a great team and it's like giving Ferrari our engine," he told reporters. "We're here to win so we don't really need it. There's no financial benefit really in it, so I think we're good where we are."
However, at Ferrari, Arrivabene seems to have no such concerns.
"It is very difficult to talk about other people," Arrivabene said. "In theory they have big names, with Newey as chief designer and it is easy to think that if you give them the engine they will build a scary chassis, which means they will be really competitive.
"Concerning my team, my engineers and aerodynamicists know their own jobs and for that reason I don't have a problem. Competition is nice when you have a stronger competitor."
He did however admit, "This doesn't mean tomorrow morning we will give our engines to Red Bull or Toro Rosso."
Photo Credits:
Red Bull photo courtesy of Red Bull Racing
Renault F1 photo courtesty of Renault Sport F1
Mauricio Arrivabene photo courtesy of Scuderia Ferrari