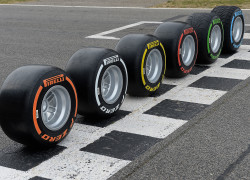 Formula One tyre supplier Pirelli has announced its tyre compound choices for the Singapore, Japanese and Russian grands prix, with with Italian manufacturer opting to bring softer tyres to Russia compared to its 2014 choices.
As usual, we'll see the Super Soft and Soft tyres in Singapore, in order to cope with the high demand for maximum mechanical grip at the Marina Bay Street Circuit.
The Medium and Hard compounds will be brought to the Japanese Grand Prix due to the high-energy demands and fast corners which are a prominent feature of Suzuka's fast circuit.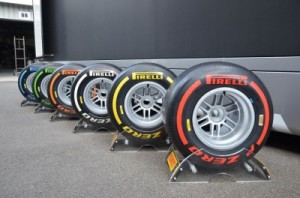 Both of these tyre nominations correlate with the choices from 2014, but Pirelli has opted to go one step softer with its compounds for the Russian Grand Prix at Sochi.
The Super Soft and Soft tyres will be used in the Russian Grand Prix at Sochi Autodrom as "the asphalt has not changed significantly since its debut last year, and looking at the data from 2014, a softer step is possible."
Last year's Russian Grand Prix featured a one-stop strategy for almost all teams, with tyre wear not an issue at all during the race.
Photo Credits:
Photos courtesy of Pirelli