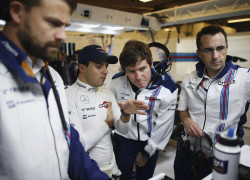 Williams Martini Racing are happy with the early performance of their car for the 2016 Formula One season which is currently in development.
Williams head of vehicle performance Rob Smedley says that the target for the upcoming season is to "get back to the front," and that the Williams F1 team are definitely hitting targets.
"The 2016 car we have in the wind tunnel and the 2015 car are significantly different, so there's nothing we could do from an aerodynamic point of view. Other parts of research and development and the mechanical design we are trialing all the time," Smedley said.
"We think that everything we are seeing at the minute is good. We're hitting targets. We are always looking, not just at numbers, but in other areas aerodynamic development as well, other significant areas.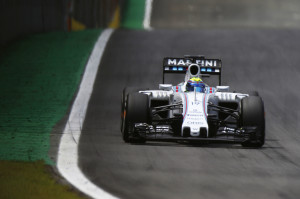 "It's a process of getting us back towards the front. At the moment, we are reasonably happy with what we are seeing.
"Of course, it's all relative. Williams could have a stellar development and Ferrari and Red Bull could have an, even more, stellar one.
"But everything we are seeing at the minute is good, we are hitting targets. We are always looking not just at headline numbers but in other areas of aero development, other important areas.
Smedley described the 2015 season as "lackluster" despite finishing third in the Constructors' Championship and said constant development had been the reason for the stronger showing in 2014.