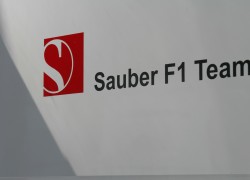 To move up the field in 2016 the Sauber team is following an aggressive design concept for its new Formula 1 car.
"The car we had this year and last year looked pretty much the same on the concept side but next year we are being a little bit more aggressive," said Nasr, who scored three-times the number of points of team-mate Marcus Ericsson."The concept looks very different. We know the areas we have to improve and we have to give it a try. We need to try something."
Brazilian driver Felipe Nasr doesn't see this strategy as a risk. "If we keep developing the one we have, it's little steps. That's why we're taking this approach for 2016."
Sauber scored 36 points in 2015 and finished eighth in the constructors standings.