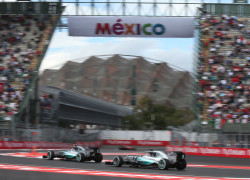 As the year draws to its conclusion it and the 2015 Formula 1 season will soon be consigned to the history books. As ever the season's intriguing battles were never solely consigned to the race track.
The engine debate
Engines have been the subject of heated debate for the entire season. From the cost of manufacturing to performance levels to how it affects the sustainability of the sport; all of it has been questioned and picked apart throughout 2015.
After months of wrangling Renault and Red Bull have reached an agreement on power unit supply. The public quarrel between the two ended in what we thought was a messy divorce. However, when neither Ferrari nor Mercedes and not even Honda wanted to supply a potential rival the team had to slink back to Renault. After smoothing over some sizeable differences the Red Bull team will run the French engine but it will branded as TAG Heuer.
Red Bull won't have Renault's undivided attention though as the French manufacturer has purchased the Lotus F1 Team. It's a saving grace for Lotus who has been in financial strife for a number of years. The most public example of this was the failure of the team to pay then driver Kimi Raikkonen's salary. Venezuelan driver Pastor Maldonado will be partnered by English rookie Jolyon Palmer in 2016.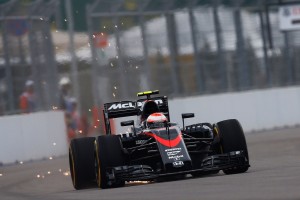 At McLaren the debacle that was Honda's season will soon want to be forgotten. In the end Fernando Alonso used twelve engines in the back of his McLaren – that's three times more than he was allotted. Issue of after issue dogged both drivers throughout the season as Honda, and McLaren fell miserably short of its expectations. The up-side is that 2016 can hardly be any worse than Honda's first year back in the top echelon of racing.
Mighty Mercedes and a Ferrari revival
Early on in the season it was clear that Mercedes had maintained its pace advantage. For anyone it would be too difficult to consistently beat the mighty Silver Arrows. The highly billed duel between Nico Rosberg and Lewis Hamilton never reached the heights or intensity of 2014. This time around Hamilton summarily outperformed Rosberg to the point where when the German driver finally pitched up the championship was already won by his British teammate.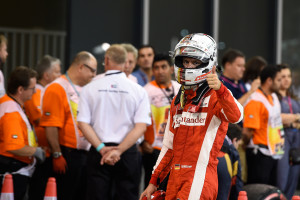 In Texas Lewis Hamilton was crowned a three time world champion and luck had very little to do with it. Three years ago he made a move to Mercedes that was met with a great deal of apprehension. From a team with championship pedigree in McLaren he went to Mercedes who were seemingly condemn to the mid-field. It didn't suddenly turn around in 2014 either. Rather it was the culmination of years of work put in by those behind the scenes of this team. It is never about one year in isolation and so to winning world titles for any driver is a culmination of years of work and dedication.
A complete reshuffle of personnel at Ferrari resulted in a stunning turn-around for the Italian team. Three dazzling victories and slew of podiums resulted as they continue to push towards the front of the grid. The arrival of Sebastian Vettel and the relationship between himself and teammate Kimi Raikkonen brought a harmony to the team. In 2015 Ferrari admitted that this driver-pairing and their ability to work together has been a relief for the team; something that was sorely lacking in 2014.
Rookie sensation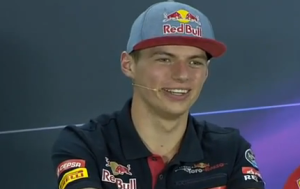 Drivers that enter F1 for the first time hardly make as big a splash as Max Verstappen has. Not even Lewis Hamilton's first year, back in 2007, was met with such unilateral hype. The teenaged Dutch driver, Verstappen, burst onto the scene with audacious overtaking manoeuvres and a clear-as-day hunger to go racing no matter what he has to driver. Even the staunchest of critics have to submit that Verstappen has huge potential. While one season does not make a driver it is indisputable that if Verstappen can keep it all together we are all in for a quite a ride.
There was much more than mentioned here which made up the 2015 season. And in less than 100 days it resumes with dynamism that no other sport in the world can match.