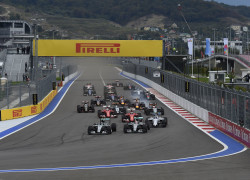 Newly released regulations by the FIA on Wednesday state that customer teams must be supplied with current year engines from 2016.
Article 23.5 of the new sporting regulations state: "Only power units which are identical to the power unit that has been homologated by the FIA in accordance with Appendix 4 of these regulations may be used at an Event during the 2016- 2020 Championship seasons."
This simply means that customer teams must be supplied with the same specification engines as the manufacturer team.
The rule is unclear, however, about using different engine mappings  to gain an advantage.
This rule change, which was published on 30 September 2015, comes at a time when Red Bull are struggling to find an engine supplier. The Milton Keynes based team were tipped to be supplied by Ferrari with 2015 power units. Red Bull are reportedly unhappy with the condition and are pushing for a current year engine deal.
Ferrari's excuse is that they simply do not have the time to complete their production run to supply Red Bull with a 2016 engine.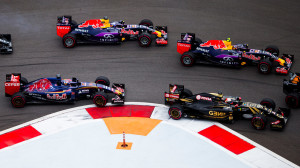 Red Bull, however, may not be out of the woods just yet. Reports suggest that teams may decide to change the rule to allow second tier engines which will be discussed at the F1 Commission meeting in the coming weeks. Article 2.1 of the new sporting regulations makes provision for this.
Article 1.2 of the sporting regulations states: "These sporting regulations were published on 30 September 2015 and may only be changed after this date with the unanimous agreement of all competitors entered in the 2016 Championship, save for changes made by the FIA for safety reasons which may come into effect without notice or delay."
If the teams all agree on a rule change the decision will have to be ratified at the World Motorsport Council meeting in December.
There are suggestions that Toro Rosso is closing in on a deal to use 2015 Ferrari power units next season. Which ever way the rule change goes, it looks like Toro Rosso will be on the grid in 2015. Red Bull on the other hand will no doubt oppose the rule change and will push for the current year engine spec.