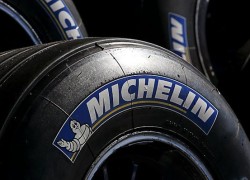 Italian tyre manufacturer Pirelli has been the official and sole Formula One tyre supplier since 2011 but this may change following the FIA's tender process for the 3-year contract beyond the 2016 F1 season.
Michelin has made an announcement via Twitter stating that they have lodged an official tender and confirmed their intentions to get Formula One drivers pushing to the max once again: "We have submitted our F1 proposal to (the) FIA. 18-inch (tyres) of course and 'drive to the max' tyre for the driver pleasure."
Michelin has questioned the current status of tyres in F1 and is is adamant that it can move the sport in a better direction for teams, drivers and fans.
The French tyre manufacturer's motorsport boss Pascal Couasnon believes that its product plan and a switch to 18-inch wheels would transform how drivers could attack in races. "Whether we'll be selected or not, we'll see," he said.
"But I'd say we want to be coherent with our proposals and offer the opportunity to the teams and the drivers to have a tyre that enables everyone to express themselves and drive to the max.
"It will bring the pleasure back to racing. This hopefully should bring a show. We've seen this weekend in Le Mans that we can get a super show and performance."
Couasnon also said that the plans by Michelin would put tyres back at the forefront of the technological battle and this is something that would be welcomed by the F1 paddock and fans of the sport.
"It would be wiser to talk about F1 through a technical challenge rather than hearing drivers saying 'I can't attack or go faster because of the tyre'," he said. "So everybody could find satisfaction to see a candidate who wants the sport to be talked about in a positive way, rather than in a negative way."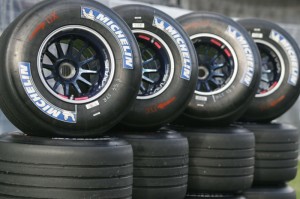 Michelin has also made it clear that while it is open to – and maybe even prefers – a tyre war – it could still benefit from being the sole F1 tyre supplier.
"We have always been open to rivalry," Couasnon said. "Where it has a bit moved is in the question of whether there is no competition, do we still take part in any case?
"Our position is that what's important is to have a technical challenge to make us progress. Will we be able to learn some things for tomorrow's tyres?
"One of the solutions is indeed to have a rival facing you: in that case, you have an immediate challenge and motivation. But there are also the rules.
"When you are not allowed to change tyres and refuel at the same time at Le Mans, the teams need tyres that can handle several stints. So even without rivals, you're being challenged in a technical way by your clients. That's what we want to do in F1.
"If there are several tyre suppliers, perfect. If there is only one, then a switch to the 18-inch and a show made with tyres that you don't change every 10 laps is already a pretty nice technical challenge that will be useful for all of us."Italian company Pirelli has been the sport's official sole supplier since 2011, but now the FIA has launched a new tender process for the three-year contract beyond 2016.
F1 supremo Bernie Ecclestone however has seemingly put his support behind Formula One's current F1 tyre supplier, Pirelli. He's of the opinion that Michelin would produce a "rock-hard tyre" that would not be good for the show. He's also voiced his disdain for the Michelin-preferred 18-inch wheel diameter saying that it "looks horrible" on single seaters.
The FIA will now assess all tender applications from a technical and safety perspective, before commercial negotiations with Ecclestone begin.
Pirelli's Paul Hembery confirmed: "There is a phase when the FIA will evaluate the technical competences of people who want to supply and then there's the important bit which is the commercial aspect with the promoter".
"So there's a timetable set out and we will know before the end of the year."