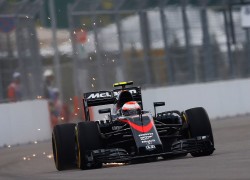 The McLaren-Honda F1 team preview the upcoming Formula One Grand Prix in Mexico.
Fernando Alonso – McLaren-Honda racing driver
"I really enjoyed the race in Austin and it was definitely one of the most exhilarating races for McLaren-Honda this year so far. It was a hard fight, but we didn't give up. I hope we can repeat some of those battles in Mexico, but we're expecting a tough fight on a circuit that on paper won't suit our car.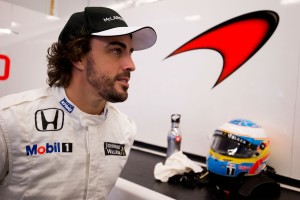 "It'll be interesting as we have no data from there so the conditions are unknown, which makes it pretty exciting. Going to a new Grand Prix at a venue that the current generation of F1 drivers hasn't been to yet is going to be something special, especially as it already has a great reputation since the last time a race was held there.
"From what I've seen of the circuit, it looks like a great design with some interesting corners, and the combination of a high top speed and new asphalt will mean getting set-up right from the first possible moment will be very important to get the maximum downforce. It's an exciting new chapter for Formula 1 and I'm looking forward to seeing where we are this weekend."
Jenson Button – McLaren-Honda racing driver
"Austin was an exciting race and the mixed conditions meant McLaren-Honda were able to race on a more level playing field with our competitors until the track dried out towards the end. If the weather stays dry next weekend in Mexico, we know we'll have a much more difficult grand prix on our hands, so we need to take the opportunity to gather as much data as we can and work on maximising our strategy for our car's performance.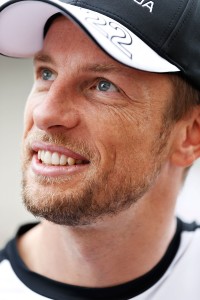 "The circuit itself looks really interesting – I remember as a kid watching some incredible battles there and the drivers hanging onto their cars around Peraltada, which looked mega, if a bit scary! It's a shame that corner hasn't been included in the new layout, but from what I've seen of the track and heard from others that have visited, it looks like it'll be a fun challenge.
"The altitude is easily the highest we have to deal with at any Grand Prix on the calendar, so that in itself will be something new for all the teams to work with, and the fact this circuit has the second highest top speed after Monza will mean it won't be easy for us. Saying that, having good balance and downforce in the car will be crucial so we'll get stuck in with set-up and see how we fare on Friday morning. I'm really looking forward to going to a new Grand Prix venue and hopefully we can learn a lot this weekend and put on another good show."
Eric Boullier, racing director, McLaren-Honda
"We go to Mexico on the back of securing some valuable points after a dramatic weekend in Austin, and the Mexican Grand Prix promises a whole new set of unknowns as we get to know a new circuit layout at an altitude of 2,200 metres. It's certainly an exciting prospect for the thousands of fans we'll get to see over the course of the weekend.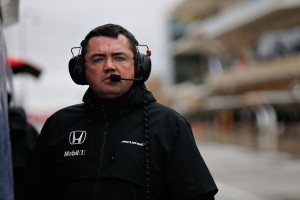 "This will be the first Mexican Grand Prix on the Formula One calendar since 1992, but many of our McLaren-Honda team members will remember at least one grand prix held there previously, and those who don't will surely have heard about the circuit's great legacy. The Autodromo Hermanos Rodríguez holds special memories for both McLaren and Honda: Richie Ginther took Honda's first-ever Formula One win there in 1965; Denny Hulme won for McLaren in 1969, and together McLaren-Honda dominated the Mexican Grand Prix in both 1988 and '89, at the hands of Alain Prost and Ayrton Senna respectively.
"Although we have enjoyed past successes in Mexico, the 23-year break makes it feel like a new Grand Prix location, which always makes for a special weekend and a unique atmosphere as the form book is an exciting unknown. The characteristics of this track are definitely challenging, and it's important that we get on top of set-up and tyre wear on the new asphalt as soon as possible. There's a lot for all the teams to learn in a relatively short period of time, but, as a racer, I'm really looking forward to seeing how the weekend unfolds and hope that we see some great racing on this legendary circuit."
Yasuhisa Arai, Honda R&D senior managing officer – chief officer of motorsport
"It is an honour to be back racing at Autodromo Hermanos Rodríguez, the track where Honda won its first F1 Grand Prix in 1965 with Richie Ginther behind the wheel.
"F1 technology, the circuit and Honda have all changed significantly since then, and this weekend's race will be a big challenge for all of the teams in the paddock. The track layout is new and we will all be working with newly acquired data gained from the free practice sessions. Plus, the turbocharger must work harder to maintain its usual output due to the increase in altitude, to push more air to the engine. Energy management will also be difficult, as the track consists of long straights and tight corners.
"As weather predictions go, the rain will be following us from Austin to Mexico City, so we will have to efficiently use the no-doubt limited running times to our advantage in car set-up. McLaren-Honda will work as one to balance both the power unit and chassis performance to its maximum potential to be ready for the race."
Photo Credits: McLaren-Honda Preview Quotes Photos Credited to McLaren-Honda.