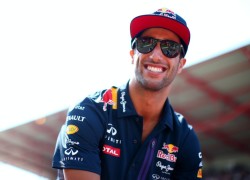 The Red Bull Infiniti Racing F1 Team preview the upcoming Formula One Grand Prix in Mexico.
Daniel Ricciardo – Red Bull Infiniti Racing F1 Driver
"I've only driven around the parts of the track that were finished in July [in a road car], so I'm not the authority on it! The very long main straight reminded me a little of Monza. And there are some flowing parts of the track which look quite interesting… but you can never tell until you drive a new circuit properly. It could go either way. I hope it's fun!
"[Mexico City] was very cool. I love the food – I say that a lot don't I? – and I love the passion of the people. It was quite a moment when we saw how many had turned up to watch us [at a Red Bull demo event] back in the summer, it really makes you do a double-take. I'm looking forward to spending more time there just so I can experience a bit more of the culture."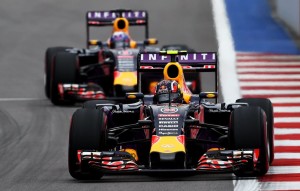 Daniil Kvyat – Red Bull Infiniti Racing F1 Driver
"It's always nice to visit a new place and to race at a new track. Mexico should be no different. The city looks nice – interesting culture and the food should be very good too.
"On paper it [the circuit] looks interesting. It looks like there are some good high-speed corners and the Esses section looks like it might be quite exciting. It obviously has a lot of history and they seem to have kept the old-school feel of it, which is good.
"I think Mexico has a pretty big heritage with Formula One and it seems like it's one of those places that is really passionate about the sport, maybe a bit like Brazil. It should be a good weekend."
Photo Credits: Red Bull Infiniti Racing