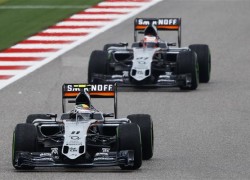 The Force India F1 team Preview Quotes ahead of the upcoming Formula One Grand Prix in Mexico.
Sergio Perez – Preview Quotes
"The races in Russia and the United States have been an ideal way to prepare me for the return of my home race. A podium finish and a strong fifth place have given me a lot of confidence ahead of the final part of the season. I think there is more to come from us and I'm really looking forward to the final few races.
"Having the opportunity of driving in my home Grand Prix is something I never thought would happen. It will be one of the highlights of my career and I have no doubt that this race will become a modern classic of Formula One. Mexico has a lot of history in motorsport: the fans know the sport; they have a lot of enthusiasm and have been waiting a long time for Formula One to come back. I think everyone will have a great time.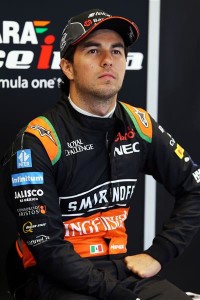 "Racing in Mexico is, of course, very special for me, but at the same time I should not let this distract me from the fact that it is another race in which I will need to give 100% to bring home a good result. I am incredibly motivated to work hard with my team to have another race to celebrate.
"I had the chance to drive a lap of the new track layout recently and it's a fantastic circuit. There are quite a few changes compared to the old layout when Formula One last raced there, but I don't think the circuit has lost any of its character. The new section in the stadium is spectacular and it will be such an incredible emotion to drive through there for the first time when it's full of fans. There are a lot of fast sections, but at the same time you have a combination of fast, slow and medium-speed corners that make for a very varied lap.
"I am also happy to see the final corner has been named after Nigel Mansell. He is a hero to motorsport fans in Mexico and I admire all he has achieved. Nigel won the last race in Mexico in 1992 and produced one of the greatest overtakes of all times there, so it is right that he has been honoured in this way."
Nico Hulkenberg – Preview Quotes
"When you have a bad result, the best way to bounce back is to get back in the saddle immediately. The race in Austin was frustrating as I felt it was a missed opportunity to score a lot of points, but that's racing. I have to get it out of the system and at least I get to be back in the car after just a few days.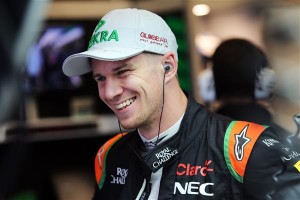 "This week should be one of the most exciting in the season for us with lots happening on and off the track. We have a lot of Mexican partners and I think there will be a lot of attention on us so the expectations will be high. When we visited Mexico in January for our team launch, the whole country was incredibly supportive and enthusiastic, and it was the same last week when I was there for a charity event. They have been waiting for a Grand Prix for a long time and I am sure the circuit will put on a great event. I have even been trying to learn a bit of Spanish ahead of the race – even though by Sunday night all I want to say to the local press is "una gran carrera!"
"I am really looking forward to exploring the new track. I have never really driven on it properly – I just did a handful of laps in a road car on what was the old layout back in January. I have seen the map and a few videos, and the circuit seems to have a nice flow. There are a lot of medium-speed corners which is something drivers enjoy and some big straights that should generate some overtaking opportunities."
Dr Vijay Mallya, Team Principal – Preview Quotes
"The race in Austin demonstrated the good level of form we are in at the moment. We have been competitive on every kind of circuit following the summer break and it was only some misfortune for Nico that prevented us from scoring well with both cars in Texas. Racing is often a game of maximising opportunities and we have been doing that only partially recently, but the next race is a good chance to realise our full potential.
"Mexico is, needless to say, a very important race for us. Checo enjoys a huge following in his home country and we have a large number of Mexican team partners, so we are determined to do well in front of them. When we visited the country for our team launch in January, I was delighted, but not surprised, by the support we received from the fans: we are proud to be welcomed as friends and will work hard to put on a fantastic show for everybody involved.
"We are now nearing the finishing straight of this season with our eyes firmly set on the objective of securing fifth in the constructors' championship. Being a new circuit, Mexico will provide additional challenges as we find our way to set up the cars, but we expect to be in our usual competitive position with the minimum objective being a good helping of points for both cars."
Photo Credits: All Force India Preview Quotes Photos Credited to Force India F1 Team.