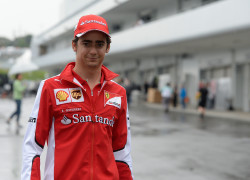 In what was another one of Formula 1's worst kept secrets, Mexican driver Esteban Gutierrez was confirmed on Saturday morning that he will complete the Haas F1 Team's 2016 line up.
Gutierrez will partner with Romain Grosjean at Haas F1 for 2016 after spending a year at Ferrari as their test and reserve driver. Gutierrez's time at Ferrari seen him doing quite a bit of simulator work back at the factory at Maranello and he also took part in the two in season tests this season in Spain and Austria.
The Haas F1 team's technical partnership with Ferrari made Gutierrez the top candidate for the job although it was rumored that Kevin Magnussen and Jean-Eric Vergne , who is also a Ferrari development driver, were in the running for the seat at Haas.
"I got to know Esteban through our relationship with Ferrari, and after looking at the success he's had to earn his role there, it became clear he was an excellent choice for our race team," said the owner of Haas F1 Gene Haas.
"He's young and hungry, but not inexperienced.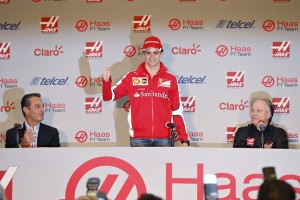 "His two years running a full F1 schedule has given him some very good race experience, and having spent this season at Ferrari as their third driver allowed him to see firsthand the methodology that makes Ferrari such a power in Formula One.
"We're very happy to have Esteban as a part of our race team. Between him and Romain, we have a strong driver lineup that will help us develop our car and, ultimately, score some points in our inaugural season.
Gutierrez will get his first taste of Haas F1 machinery at the first pre-season test which runs from 22-25 February 2016 at the Circuit de Catalunya in Spain.
"This is an excellent opportunity that builds on my time with Ferrari and I will make the most of it," Gutiérrez said.
"Gene Haas believes in me and I believe in how he's going about competing in Formula One.
"To have a race seat in a competitive car with Ferrari power is very special, and I appreciate the faith he has in me. I trust we'll be able to achieve great things together."
*the announcement starts at 16:46
Photo credit: Scuderia Ferrari Formula 1, Haas F1 Team