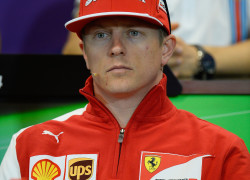 There is an age-old question that all Formula 1 are inevitably asked – Who do you support?
In the GPDA global fan survey a third of the fans said that they support more than one team and driver with less than 10% only following one team. It doesn't really come as surprise that Ferrari ranked as the favourite team with McLaren and Williams in second and third respectively. After all, there are the teams that started Formula 1, the teams that embody the history of the sport.
When asked about favourite drivers Kimi Raikkonen came out on top with Fernando Alonso second and Jenson Button in third. Some may be perplexed as to how Raikkonen could be the favourite driver among F1 fans who participated in this survey. Much of Raikkonen's appeal surely centers on his genuine personality. He tells it like it is, no matter what and that is something that is appreciated. The infamous quotes and ice cool demeanour help too.
Fernando Alonso is regarded by many as the best all-round driver on the grid and seems like a fairly approachable lad. What's more Alonso has always understood the importance of his fans; a perfect instance of this was during the 2008 street race around Valencia. Then a Renault driver Alonso sustained damage in a collision, returned to the pits and urged his team to get him back out on the track despite being a few laps down. He understood what it would mean to the Spanish fans to see him on track. Kudos Fernando.
Jenson Button embodies much of the fighting, never-give-up spirit that most adore about Formula 1 drivers. Several years of struggle at BAR and Honda didn't dull JB's love and enthusiasm for the sport. There couldn't have been many who would've begrudged Jenson Button his championship winning 2009 season. Similarly, there was a real feeling of sorrow at the thought of Button's career coming to an end one year ago amongst fans.
That person or team that makes is the reason why your racing heart pumps a little faster. Sure, you can be a neutral but the euphoria of seeing your favourite team or driver succeed is without comparison.