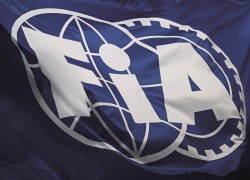 The FIA, at the World Motorsport Council meeting at it's Geneva Headquarters, announced a 21-race calendar for the 2018 Formula One season.
The season will run from 25 March 2018 at the Australian Grand Prix till 25 November 2018 at the Abu Dhabi Grand Prix. The Azerbaijan Grand Prix gets pushed up to 29 April while the Russian Grand Prix will take place later in the year.
The French Grand Prix makes a come back in 2018 after a decade of not featuring on the F1 calendar. The French Grand Prix will take place in Le Castellet at the Paul Ricard circuit. The French GP is scheduled for 24 June 2018 after the Canadian Grand Prix.
The Hockenheimring makes a come back for 2018 and will take place on 22 July 2018, after the British Grand Prix.
The Singapore and Chinese Grands Prix are still to be confirmed.
It's a rather tight calendar with the European season seeing many back-to-back races.