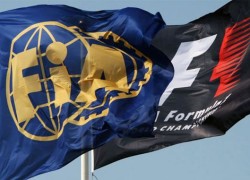 At the beginning of the 2016 season the FIA issued a directive stating that it will enforce Article 27.1 in a more stricter manner than it did in 2015.
What that essentially means that all radio communication from the pit to the driver are banned except for "critical" events. What is deemed as critical is not very clear at this point.
Some drivers voiced their dissatisfaction at this saying that it will be impossible to regulate.
The FIA's Charlie Whiting has said that they have the ability to police all the radio transmissions between the pit wall and the driver during all the sessions over a  race weekend.
"We will hear every single message, I'm absolutely sure of that," said Whiting.
"We are listening to it in real time. We have four people in race control who are listening to three drivers each.
"Then we have four or five software engineers listening to two or three each.
On the topic of coded messages Whiting said that they will analyse the drivers telemetry after receiving a suspected coded message. If the driver has a similar pattern of behavior in the next race they will take action
"With coded messages, we have to be a little bit careful about that.
"We could, for example, if we have some suspicion that a message is rather odd, we could then look at the data from the car to see if the driver did anything in response to that message.
"Then maybe, at the next race, if we hear the same message and notice the same switch change, then we will build up a little knowledge."
The pit boards which relay information to a driver at the end of every lap will be filmed throughout the race. This is to ensure that no additional information will be passed on to the drivers.
"They are allowed to give the same messages that they are allowed to pass on the radio, and no more," he explained.
"There has been some suggestion that by putting the lap count for example in red, it means something, if it is yellow it is means one thing, if it is white it means another. Those sorts of things.
"We have a camera looking at all the pit boards so if we see something unusual then we might have to ask why.
"I think they will do their very best to try to get as much information as they can to the drivers, but I just hope that they continue to do it in a legal way."