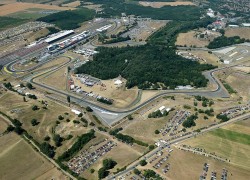 In an F1 championship as closely contested as the 2017 edition every race weekend becomes an important one. At this stage, as Vettel and Hamilton are separated by a single point, none are more vital than the last race before the summer break.
The 2017 Hungarian grand prix runs around the Hungaroring. A tight and twisting cacophony of medium speed corners this circuit is often described as a supersized karting track. It's flowing nature mandates total precision, as an error in one corner will be carried through an entire lap and ultimately result in loss of laptime. "It has many low and medium speed corners, which demand stability on corner entry and strong traction on the exit. It's quite hard on both the front and rear tyres so overall it can be characterised as a tough handling circuit," said Renault's Nick Chester.
The circuit is further notorious for being green at the start of the weekend, as it doesn't see much running for the rest of the year. However, grip improves throughout the weekend for which Pirelli have brought the supersoft, soft, and medium compounds. While the Pirelli compounds have proved to a step harder than in 2016 the hotter conditions in Hungary should allow for better tyre performance. Meanwhile, the belief is that the medium compound will simply be a travelling tyre as it is too hard to be considered for use.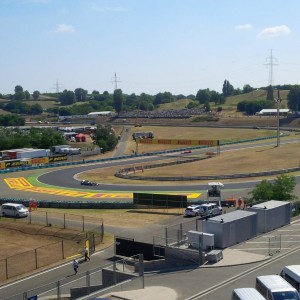 Which teams will the flowing corners of the Hungaroring favour? Traditionally, the streets of Monaco have been a good indicator as to who could do well in Hungary. However, a few things have changed since May race dominated by Ferrari. Significantly, the biggest change has been Mercedes' ability to get on top of their tyre issues by understanding how to correctly bring them into their operating window. While on the face of it seems as if Merc have pulled away in terms of car development it is in fact in this area where they have made the biggest gain. Red Bull too could go well here as the circuit highlights chassis more than power. What's more is that overtaking around the Hungaroring isn't abundant.
Therefore, if Verstappen or Ricciardo can get ahead of either Merc or Ferrari drivers, and work the strategy in their favour, they could have enough pace to step on the podium at the end of it.
For Finns Kimi Raikkonen and Valterri Bottas Hungary is as close as they'll get to Finland and it, obviously, brings out a serious amount of support from across the border. Both Finns had good drives in Silverstone too, barring Raikkonen's late race puncture. With the championship as close as it has been at any point in the season what the teammates of the two title contenders do is equally as important. With two race wins this season Bottas has already shown his prowess and it's about time that Raikkonen do the same.