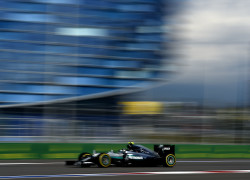 If you were a neutral there wasn't much to enthuse about in the Russian grand prix. But these days' neutrals are few and far between.  And even a true neutral would have to be impressed with the spellbinding way in which Nico Rosberg has won the Russian grand prix.
While Nico Rosberg led serenely away from pole position and Kimi Raikkonen snatched second from Valtteri Bottas the carnage behind started to unfold. Sebastian Vettel, recovering from a five-place grid penalty, was attempting to pass Daniel Ricciardo's Red Bull for fifth when Daniil Kvyat rammed into the back of him. As if to compound matters Kvyat rammed into the back of Vettel a second time in turn three. The Ferrari speared off into a wall prompting a colourful tirade over the German's radio.
Kvyat's catastrophic exuberance resulted in damage for both Red Bulls and the Force India of Sergio Perez and prompted the deployment of the safety car.  Through the shower of carbon fibre and expletives Lewis Hamilton emerged in fifth. The Brit was forced to start tenth after another power unit issue in Saturday qualifying.
At the restart Bottas was able to get the better of Raikkonen and snatched second as Hamilton made his way past the second Williams for fourth. He took advantage of Raikkonen's poor exit off turn three and quickly made it third place on the track. Bottas held off Hamilton until the first round of stops but was unable to resist as Hamilton took second place with a move up the inside of turn two.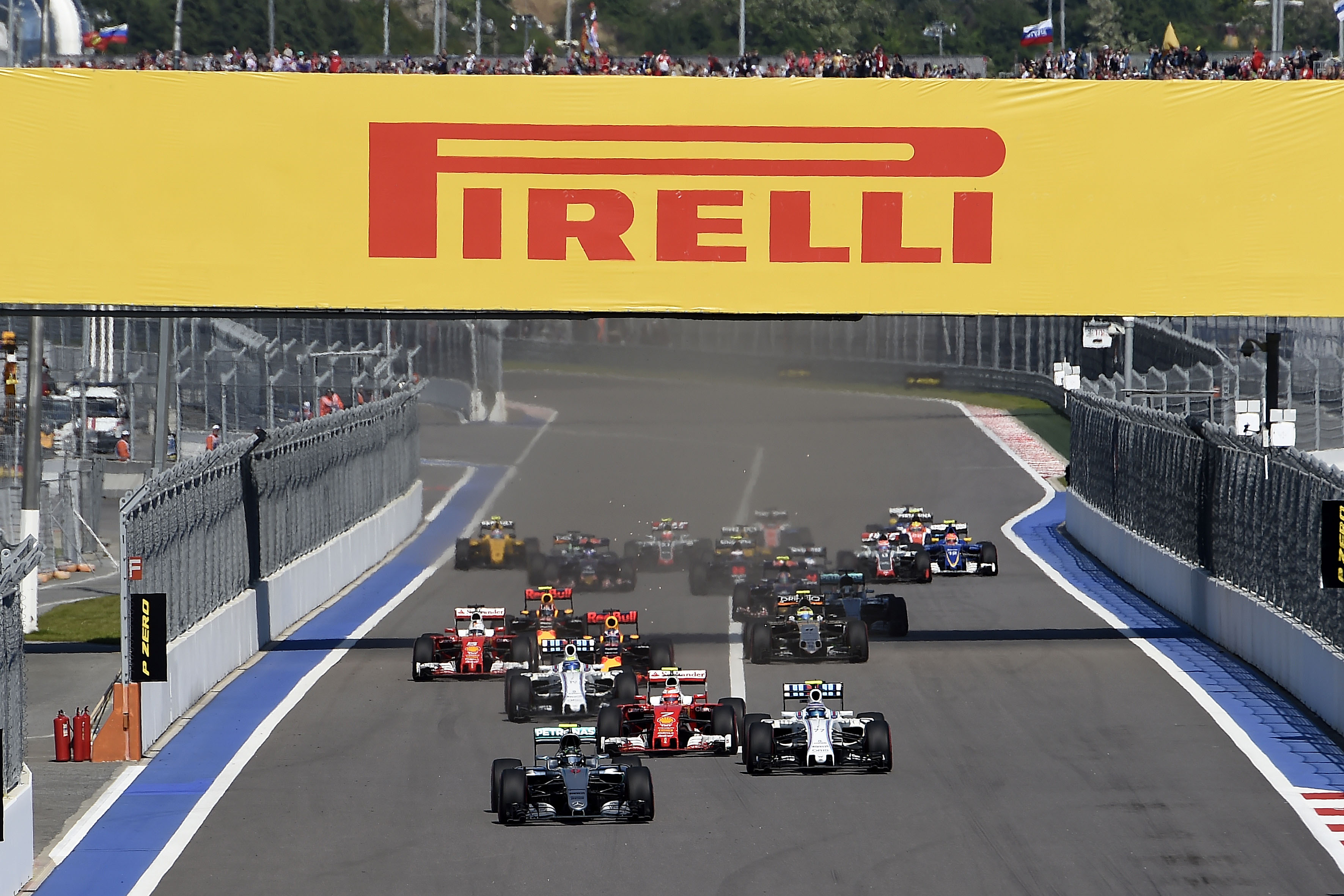 By now Rosberg, untroubled in the lead, had built a near fourteen-second gap. Once in clear air Hamilton reduced the gap to 7.5 seconds before being warned of a water pressure issue. In the end Rosberg's domination ended in a fourth consecutive victory by 25 seconds over Hamilton. Roughly six seconds down the road Raikkonen completed the top three and rather sedately scored Ferrari's 700th podium.
Bottas finished a distant fourth ahead of Williams teammate Felipe Massa in sixth. Fernando Alonso scored his first points of the season with a fine sixth place ahead of Renault's Kevin Magnussen in seventh. Romain Grosjean salvaged an eighth place finish for Haas ahead of Sergio Perez in ninth. Jenson Button made it a double points score for McLaren by taking the final point in tenth.
It's difficult to say that the Russian grand prix revealed everyone's true form. Yes, Mercedes are still clearly the leaders of the pack but in modern Formula 1 several factors conspire to control the pace of a driver. For Kimi Raikkonen it was the necessity to save fuel that stopped him from pushing the Ferrari to its full potential. For Hamilton yet another power unit issue halted his assault on victory. "There wasn't a doubt in my mind" Hamilton responded when asked if he could've won the race.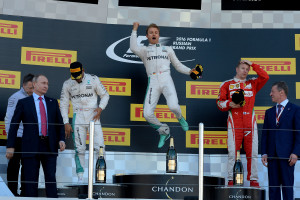 As it were Hamilton, in the unfamiliar bridesmaid role, sulkily made his way through the podium ceremony without bothering to spray the champagne.  While Hamilton's mood was understandable given his issues so far in 2016 it was unbecoming of F1's "best ambassador" as he has dubbed himself.
The 1st of May commemorated the death of the great Ayrton Senna 22 years ago. A driver who when truly tested delivered the very best of himself and his abilities. A driver who typified what a champion ought to be.
The character of a true champion isn't revealed as he basks in the glory of win after win. True champion character is revealed in how a driver responds in the difficult moments. For two years Nico Rosberg deferred to Hamilton but now he has responded with the sort of tenacity that, if maintained, could carry him all the way to championship glory.
(All images courtesy of Pirelli)