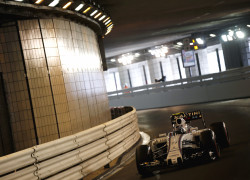 In one way or another the famous streets of Monte Carlo have featured in every one of Formula 1's 66-year history.  The scale and prestige of the Monaco grand prix is no less as it hosts the 6th round of the 2016 season.
Several street tracks have come and gone in Formula 1 and some, like Singapore, has come to be well liked by drivers and fans. But there's nothing quite as unique as the race on the sun-kissed streets of Monte Carlo.
In truth racing cars having been threading themselves through the tight Monaco streets since 1929. In 1950 the Monaco grand prix became part of the newly formed F1 world championship. Argentine driver Juan Manuel Fangio won his first championship race in an Alfa Romeo and would later become a five-time world champion.
It comes as no surprise that the most prolific winners around the famous streets are also the drivers who brilliantly conquered and defined their eras in the sport. Ayrton Senna leads the pack with seven wins while Michael Schumacher and Graham Hill have each taken five Monaco Gp victories.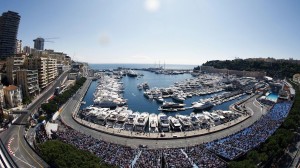 Across its 78 laps the 3.337 kilometer Anthony Noghes circuit presents the most extreme challenge of concentration and skill seen at any time during a Formula 1 season. The blind rise up the hill after Ste Devote, Casino Square, Portier and the tunnel. The ultra quick left-right chicane just after Tabac at the entry to the swimming pool – all of it lined by barriers which leaves zero margin for error," says Red Bull Racing's Daniel Ricciardo. "I believe street circuits like Monaco bring out the best in a driver. It's visible to the spectators who is running the fine line between risk and reward."
Pirelli's purple side-walled ultrasoft tyre compound will make its debut this weekend. Mercedes and Red Bull have chosen an aggressive strategy by selecting ten sets of the ultrasoft compound for the weekend. Ferrari's Kimi Raikkonen and Sebastian Vettel have chosen nine sets each of the purple side-walled tyre.
But even the most shrewd tyre strategy could mean nothing as the tight, barrier-lined streets means that overtaking is at an absolute premium. Thus it makes qualifying more critical than at any other race. A mistake or problem in Saturday qualifying carries severe penalty and an unlikely chance of recovery on Sunday.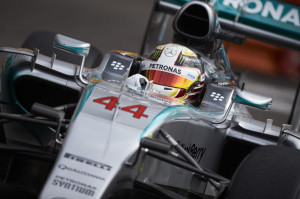 It is here, in qualifying, that Mercedes still holds a sizeable advantage. However, following the two days of testing at Catalunya, after the Spanish Gp, Sebastian Vettel is convinced that he fight for victory in Monaco where Ferrari last claimed victory in 2001. "I think Monaco should be a strong track for us, last year we were very competitive there," he said. "Now we have improved the car in the areas you need for that Grand Prix so I think it should help.
But there is more than one team ready to challenge the Ferrari's. McLaren's racing director Eric Boullier believes his team has a chance at out-pacing Ferrari around the twisty circuit. While the Honda power unit still lacks power the characteristics of Monaco means it will not be as big a deficit.
A more realistic threat is likely to come from Red Bull. The team ran an ungraded Renault power unit at the two-day Spanish test and the result was positive enough to fast track the introduction of it. Originally scheduled for the Canadian grand prix the power unit will be introduced in Monaco. However, Renault is able to provide only one engine for Red Bull and one for Renault.
Will Ferrari, Red Bull or even McLaren be able to end Mercedes' domination?