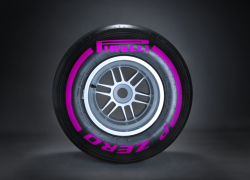 Pirelli has revealed the tyres choices for the drivers ahead of the Monaco Grand Prix.
The low speed and low degradation of the circuit means that teams can go as aggressive as they would like. Mercedes and Red Bull have gone for 10-sets of the purple side walled ultra soft tyres. Renault's Kevin Magnussen is the only other driver that has chosen 10 sets of the ultra soft compound.
Ferrari have one set less of the ultra soft compared to Mercedes and have went with two sets of the soft and two sets of the super softs. With the 2016 Ferrari kinder on its tyres, theoretically they should be able to go longer into the race before a pit stop. With over taking chances limited track position is important. Not that overtaking is impossible. Over the recent years we've seen some gusty moves out or the Tunnel and also in La Rascasse. The Hairpin is also a good spot to overtake. Adrian Sutil, in 2013 caught Fernando Alonso out diving down the inside.
The Monaco Grand Prix is expected to be a one-stop race. Start on the ultra soft, and change to the soft till the end of the race.