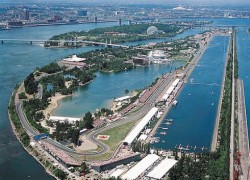 Change is said to be inevitable and Formula 1 has embraced this fate with more regularity than most. Thankfully, it hasn't abandoned some of thegreat circuit that lends its much needed character to the world championship.
As the seventh round of the 2015 season the Canadian grand prix is collectively treasured by drivers, teams and fans. The circuit Gilles Villeneuve is an oldie but a goodie and renowned for its tendency to dish up thrilling racing.
Its decades old history is spectacular and has rarely faltered to live up to its magnificent highs. The last several races around here have all had their own dramatic and enthralling stories. Last year the grinning Aussie Daniel Ricciardo snapped up his first grand prix victory after Mercedes ran into trouble.  In especially dramatic fashion Jenson Button snatched victory from Sebastian Vettel on the last lap in 2011 after an appalling race at which stage the Brit was dead last.
It was here too that Lewis Hamilton took his first race win in 2007 as a bright-eyed McLaren driver. Altogether Hamilton has quite the romance with North American races having in Canada and the United States on several occasions. The incident that kept the reigning champion from winning the Monaco grand prix would have been tough to take on the day but there is little doubt that Hamilton will arrive in Montreal with that controversial issue well out of his mind.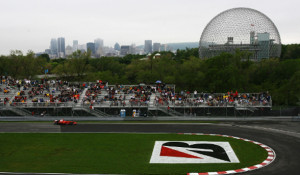 The physical make-up of the circuit Gilles Villeneuve calls for an aggressive approach. "I remember coming back into the pits and saying 'what a circuit,' I was amazed at how good it was – and I'd only done an install. It's just a ridiculous amount of fun. You can jump across the kerbs and really get the car bouncing around," shares Daniel Ricciardo. "It's like getting back to go-kart days, you really feel like you own it – and I love that. You can get aggressive with it, and aim to just brush the wall."
The close proximity of the barriers often draws comparisons with Monaco which makes the likelihood of a safety car appearance fairly high. There is a distinct lack of overtaking opportunities which means that a good performance in qualifying can often translate to a good showing in Sunday's race.
In technical terms the track's long straight classifies it as a power dominant circuit. A greater focus is placed on brake wear with several big stops around the circuit. This was the area in 2014 that found out Mercedes as both cars suffered brake failure with only Rosberg seeing the chequered flag on that occasion. The circuit is mostly unused during the rest of the year which will make for a slow start to the weekend. Here too the weather conditions can be variable making the job of getting temperature into the tyres a tough one.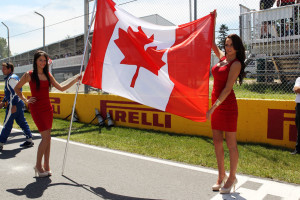 Mercedes closest rivals are likely to Ferrari as it has been for the most part this year. The reality however is that though Ferrari are labelled as Mercedes' rivals they still remain some way off their dominating pace.
The steps that are being taken forward by Ferrari have grown slightly shorter over the last few months. The victory in Malaysia seems a long time ago and the Italian team has not been able to make a real impression on Mercedes of late. The upgradepackage brought to the Spanish grand prix wasn't shown up to its potential in Monaco and may add a bit of performance.
A ten point gap is all that is between Mercedes teammates Lewis Hamilton and Nico Rosberg. But will it be left to a battle between the two Silver Arrows or will the Canadian grand prix once again deliver its notoriously dramatic races?