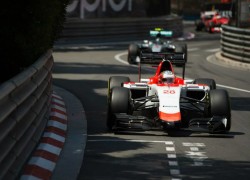 The Manor F1 Team announced, on Monday 1 June 2015, a few key signings to its technical and engineering teams in a bid to boost the teams performance.
Luca Furbatto was signed on from Toro Rosso as Head of Design at Manor. Furbatto joins Manor from Toro Rosso where he held the role as Chief Designer. Before his stint at Toro Rosso he spent 10 years at McLaren. Furbatto will report to Technical Director John McQuilliam.
The new Chief Engineer at Manor is Gianluca Pisanello. He will be in charge of the race, performance and strategy engineers track side who will be supporting the two drivers. Pisanello joins Manor from the now defunct Caterham F1 Team where he held the role of Head of Engineering Operations.
The biggest signing of the team is the former Mercedes Technical Director and former Renault Team Principal Robert "Bob" Bell. Bell will take up the role as a technical consultant and will advice Manor on certain aspects.
"We're delighted to welcome Bob, Luca, and Gianluca to the team," said Team Principal John Booth.
"It's been a dramatic but rewarding start to our 2015 season, and we're only now able to settle into more of a rhythm, allowing us to look to the future."
"Our focus this season is to re-build the foundations of the team and develop our internal capabilities."
"As ever in Formula One, we rely on the experience, tenacity and drive of our colleagues, so we're delighted to welcome our new team members."
"Each of them brings a huge amount of experience from within the sport, adding further dimensions to our existing technical and engineering capability"
"Whilst we seek to optimise our performance during the remainder of the 2015 season, we can also turn our attention to the next exciting chapter in our story – 2016 and beyond."

Photo Credit: Manor F1 Team