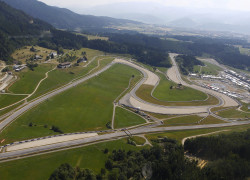 Power is defined as the capacity to move with great speed or force. As the Austrian Grand Prix's four and a half kilometres circuit has only nine corners amongst its three long straights is it the classic power circuit.
Austria's interest in Formula 1 was indifferent at best until the rise of Jochen Rindt in the mid 1960s. Rindt arrived at the first ever race around the Osterreichring in 1970 but lost out to Jacky Ickx in the Ferrari. He would never return to his home grand prix as he fatally crashed at the following Italian Grand Prix. Rindt remains the only posthumous world champion in the sport.
Austria's love affair with Formula 1 would be renewed with the revelation of Niki Lauda who would go on to win three Formula 1 world championships. Decades later it would be renamed the A1 Ring and be re-introduced to the Formula 1 calendar in 1997 and host a yearly grand prix until 2003. The controversial 2002 race in which Rubens Barrichello handed victory to teammate Michael Schumacher is inscribed in its and in Formula 1's infamous history of the Austrian Grand Prix.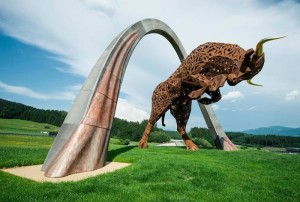 In 2011 the circuit was rebranded and brought back to Formula 1 in 2014 as the Red Bull Ring. It was here, twelve months ago, that the Williams duo of Felipe Massa and Valtteri Bottas stunned the paddock by locking out the front row of the grid. In the end victory went to Mercedes driver Nico Rosberg ahead of teammate Lewis Hamilton with Valtteri Bottas in third.
In Canada Williams secured their first podium with Bottas but they can hardly be considered as having turned a corner. If it was not for fellow Finn Kimi Raikkonen's spin in the Canadian Grand Prix, the podium would have been highly doubtful. It's been a tricky season for the Grove based team which hasn't reached the heights of 2014. With all things being equal Massa and Bottas will likely not be at the sharp-end on Sunday but they could still make life very difficult for Ferrari and perhaps even Mercedes in Saturday qualifying.
Besides those with the potential for victory the mid-field battle is worth keeping an eye on as it invariably delivers the most exciting battles of a race. Thanks to their Mercedes power unit Lotus is looking forward to a strong weekend and a decent haul of points. "Looking at the circuit and talking to our drivers and engineers it's a place that could suit us so we're feeling quite positive heading there, especially after the E23 showed pretty well in Canada," said Deputy team Principal Federico Gastaldi.
Seventy percent of the lap around the Red Bull Ring is spent at full throttle bringing the power unit well and truly to the centre of the picture this weekend. Ferrari introduced an upgraded engine during the Canadian Grand Prix weekend but was unable let loose it's potential. It may not be as simple this weekend either as cooler temperatures in the Styrian Mountains will complicate Ferrari's potential. When Ferrari has shown a pace advantage this season it has come from being able to switch on and look after the Pirelli tyres in warmer conditions.
The Formula 1 headlines over last little while have been quite spectacular. As Williams' co-founder Patrick Head received a knighthood from the Queen and Nico Hulkenberg won the Le Mans 24 hours in a LMP1 Porsche it's now over to Formula 1 to deliver an Austrain Grand Prix worthy of its celebrated history.