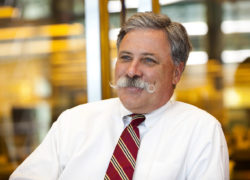 After completing its acquisition of F1, new owners Liberty Media have announced that Chase Carey will take up the role as Chairman and CEO of the F1 Group.
This confirms that Bernie Ecclestone's tenure as F1 ringleader for 40-years has come to an end. As it was reported earlier the role of Honorary President was offered to Ecclestone which he admitted, did not know what it entailed. This role has now been clarified. Ecclestone will act as an adviser to the board of F1.
Speaking about his appointment as CEO of F1, Chase Carey had this to say: "I am excited to be taking on the additional role of CEO.
"F1 has huge potential with multiple untapped opportunities. I have enjoyed hearing from the fans, teams, FIA, promoters and sponsors on their ideas and hopes for the sport. We will work with all of these partners to enhance the racing experience and add new dimensions to the sport and we look forward to sharing these plans overtime."
"I would like to recognise and thank Bernie for his leadership over the decades. The sport is what it is today because of him and the talented team of executives he has led, and he will always be part of the F1 family.
"Bernie's role as Chairman Emeritus befits his tremendous contribution to the sport and I am grateful for his continued insight and guidance as we build F1 for long-term success and the enjoyment of all those involved."
Speaking about his honorary role Bernie had this to say: "I'm proud of the business that I built over the last 40 years and all that I have achieved with Formula 1, and would like to thank all of the promoters, teams, sponsors and television companies that I have worked with.
"I'm very pleased that the business has been acquired by Liberty and that it intends to invest in the future of F1. I am sure that Chase will execute his role in a way that will benefit the sport."