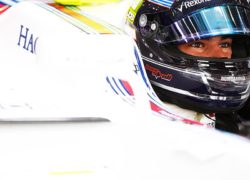 The Williams Formula One team were fined €10 000 for using the incorrect tyres on Lance Strolls car during Free Practice 1.
The team was summoned to the stewards after free practice 2 to explain an alleged breach of Article 24.4 g) i) of the FIA Formula One Sporting Regulations.
The regulation is that a driver must hand back a set of tyres from their allocation after the first 40 minutes of free practice 1. There are exceptions to the time limit in case there is a red flag.
Felipe Massa's crash in FP1 brought out the red flags which meant that drivers could use the set for an additional 9 minutes before handing back a set.
The stewards found that Williams had fitted the set that was meant to be given back on to Stroll's car two more times after the cut off time and were fined €10 000.
"During P1 car number 18, driver Lance Stroll, used the set of tyres which the team has nominated prior to the start of P1 for only been used during the first 40 minutes (respectively 9 minutes added to these due to the red flag)," said the FIA technical delegate Jo Bauer in his technical report.
"The set in question got re-used at 11:09hrs for 6 laps and again at 11:21hrs for 4 laps. As this is not in compliance with Article 24.4 g i) (3rd paragraph), I am referring this matter to the stewards for their consideration."
This is not the first time Williams had a mix up with the tyres in Spa-Francorchamps. During the Belgian Grand Prix race in 2015, in a pit stop, Williams fitted three soft compound tyres and one medium compound tyre to Bottas' car. Williams was handed a suspended fine for that incident.
"The Stewards heard from a team representative and the competitor admitted the infringement," said the stewards in a statement.
"Having considered the facts the Stewards accept that the infringement was inadvertent.
"The stewards have taken due note of the repeated offenses concerning tyres by the team and a smilar infringement for which a suspended fine was imposed."