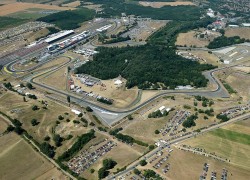 Coming up to the halfway point in the Formula One World Championship and we are at the Hungaroring for the 2016 Hungarian Grand Prix in Mogyoród, Hungary.
The middle of the season is always an interesting time. Teams are starting to focus on the next years cars and drivers are moving around. Some teams are already shifting focus to 2017 with a small development team focusing on 2016. The front running teams who have the bigger budgets have the luxury of keeping their foot on gas pedal to keep the 2016 development and 2017 going.
The Hungaroring is a track that has been good to many drivers and teams. Many first F1 victories have been recorded at the historic circuit which has been hosting F1 since 1986. The location and topography of the track make it possible, in some places, so see up to 80% of the track. The elevations changes are not that extreme but the twisty flowing nature of the track makes overtaking very difficult. Not to say overtaking is difficult but it is a bit of a challenge if a driver cannot get close enough into Turn 1 with DRS.
For 2016 the track has been resurfaced and the kerbs have been changed. This new surface should make braking a little easier compared to the old surface where breaking was rather bumpy into some corners. There is talk of lap records tumbling once again.
Mercedes are currently on a roll, Red Bull are looking stronger while Ferrari seem neither here nor there. Red Bull fancy their chances to take the fight to Mercedes this weekend. The characteristics of the track suits the Red Bull car very well. Mercedes will not take things lying down they will take the fight to who ever threatens their dominance.
In the mid-field battle, Force India will be hoping to overturn a 19 point lead Williams has over them as they target 4th in the Constructors Championship. Slow circuits are neither Williams not Force India's cup of tea. It will be interesting to see who comes out on top at the end of the race on Sunday.
The Hungarian Grand Prix takes place in the middle of summer in Hungary. Conditions are usually very hot and dry. Temperatures this weekend will stay around the low 30's with clear conditions expected throughout the weekend.