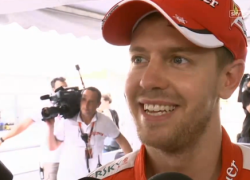 As far as Ferrari driver Sebastian Vettel is concerned, Formula 1 is doing the right thing by working on bringing back more extreme cars that force drivers to be the bravest of the brave and focus on pure racing talent.
Formal talks with technical chiefs about framing the proposed rule changes to make F1 cars up to six seconds faster per lap, are set to start in Monaco this weekend and Vettel has urged the decision makers to deliver cars that are more challenging to drive.
"I am very old school," Vettel said. "I would like to have a much bigger engine, turbo or not, better tyres, more grip, so the cars are faster in general.
"The first time I drove an F1 car to be honest I was scared and now I don't think you get that impression any more. The step from GP2 to F1 is not very big.
"It is still difficult to drive fast, but probably back in the years you needed a little bit bigger balls, which is what the drivers would appreciate and also the fans."
Vettel is of the opinion that F1 has put way too much emphasis on car and engine performance – and not enough on the talent of the pilots of these machines.
"Driving should always be the core, and I think it has been discussed a lot in the past period of F1 with the cars getting slower," Vettel said. "In the end you are looking for the fastest driver. In the end you should not change the core of the sport which is that the fastest driver should win. I think maybe to more and more of an extreme we have gone away from that a bit."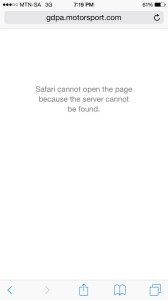 In his role as a director of the Grand Prix Drivers' Association (GPDA), Vettel has helped launch a Global Fan Survey. The survey has been so popular that it crashed their servers three times in the first day of being launched.
Vettel believes that feedback from fans will show that they too want things to change and give F1 bosses a clear idea of the changes that need to be made to make the sport more popular.
"I think it has been largely confusing the last one-and-a-half years about what people want or don't want, because many times you only read or hear what individuals are saying.
"Unfortunately in F1, it is mostly what individuals want to see because it might benefit them. The [Fan] Survey is completely independent and it is really a chance for the fans to have a vote, so we can finally find out what people actually want.
"We hope to learn and understand what the people actually want. Obviously there is a chance now to click and vote on what you would like to see and that gives everyone a much better understanding of what is the truth.
"There has been a lot of talk going back and forth so I think it is good to finally find out."