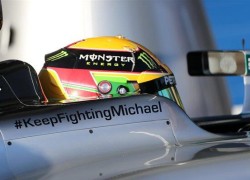 Michael Schumacher's manager and spokesperson, Sabine Kehm, has confirmed that doctors treating the German 7 time world champ have begun the waking up process to slowly bring Schumacher out of his month-long induced coma.
Schumacher has been in the induced coma since his skiing accident on 29 December.
"Michael's sedation is being reduced in order to allow the start of the waking up process which may take long time," read a statement released by Kehm. "For the protection of the family, it was originally agreed by the interested parties to communicate this information only once this process was consolidated. Please note that no further updates will be given."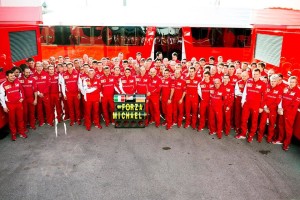 She once again stressed the request that the family be given the privacy they need and that people not disturb the doctors who are treating him.
The additional note read, "The family of Michael Schumacher is again requesting to respect its privacy and the medical secret, and to not disturb the doctors treating Michael in their work. At the same time, the family wishes to express sincere appreciation for theworld wide sympathy."
Ferrari and Mercedes are both displaying messages of support for Schumacher during the pre-season testing at Jerez and drivers and fans alike have continued to stream messages of support using the hashtags #ForzaMichael and #KeepFightingMichael on Twitter.
The F1 fraternity waits on further news and our thoughts and well wishes are with Michael and his family. #ForzaMichael !