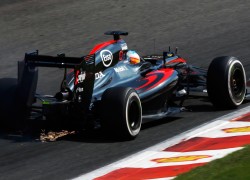 McLaren boss Ron Dennis has praised Fernando Alonso's maturity in the wake of McLaren's rueful F1 2015 campaign, in which the team could manage only only ninth place in the Constructors' Championship standings.
Dennis and Alonso had a famously hostile relationship in 2007 but managed to iron out their differences to reunite for the 2015 campaign. Honda also made a return as McLaren's engine supplier and have failed miserably at building a competitive power unit.
Alonso only managed to score 11 points this past season but Ron Dennis has come out with nothing but praise for the Spanish driver's mature approach throughout the season.
"Fernando is as hard-working as he is talented, be in no doubt of that," he told the official F1 website.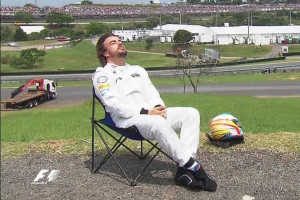 "He's matured enormously since he last drove for us, eight years ago, and he's now one of the most complete drivers I've ever had the privilege of working with.
"He has what I often refer to as the four e's that all racing drivers should aspire to cultivate: energy, enthusiasm, expertise and experience."
Dennis also reiterated the fact that Alonso will remain with McLaren until at least the end of the 2017 F1 season.
"Fernando's contract is of three years' duration – no performance clauses, no nothing," he said.
"He always knew that 2015 would be a learning year. He knows equally well that, together with Honda, we'll make big improvements. So he joined us with open eyes.
"Together with the expertise and experience he's cultivated over the past 15 years spent racing in Formula One, he still bristles with energy and enthusiasm.
"He's had better years than 2015, obviously; but he knows that great years lie ahead of him, with McLaren-Honda."