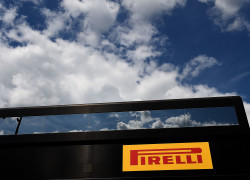 Following Sebastian Vettel's tyre blow out in the Belgian Grand Prix which cost him a podium finish Pirelli have said that they were ignored when they suggested a lap limit for each tyre compound.
Vettel lashed out at Pirelli after the race. Ferrari have also come out and said that they were not to blame and did not gamble with tyre strategy and their strategy was based on information given to them by the Italian tyre manufacturer.
Late on Sunday evening after the race, Pirelli have said in a press release that they were ignored when it was suggested that a maximum limit to tyres be implemented.
"In November 2013, Pirelli requested that there should be rules to govern the maximum number of laps that can be driven on the same set of tyres, among other parameters to do with correct tyre usage," read the press release.
"This request was not accepted.
"The proposal put forward a maximum distance equivalent to 50% of the grand prix distance for the prime tyre and 30% for the option.
"These conditions, if applied today at Spa, would have limited the maximum number of laps on the medium compound to 22."
Photo credit by courtesy Pirelli