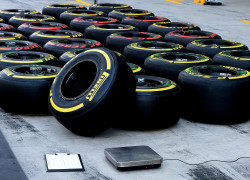 F1 tyre supplier Pirelli will get a maximum of 12 days dedicated solely to tyre testing during the 2016 season following amendments to the sporting regulations.
The Italian tyre manufacturer has been pushing for an increase in testing since securing the extension of their contract as the sole F1 tyre supplier until 2019.
The biggest concern the company has is the planned 2017 regulation changes which are looking to increase the speed of cars by up to 5 seconds per lap. The increase will be brought about partly by the introduction of wider tyres.
Pirelli were granted a 12 hour test after the final race of the 2015 season in Abu Dhabi and will also test in wet conditions at Paul Ricard in January.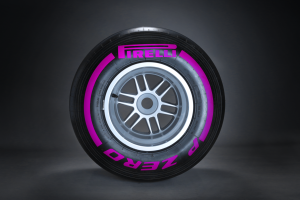 Further to that, Pirelli will be granted a maximum of 12 days for testing in 2016 to help develop tyres for upcoming seasons. The 12 days can be organised in up to six two-day F1 tyre tests.
The amendments to the 2016 Sporting Regulations state: "In consultation with the teams and the appointed tyre supplier, the FIA reserves the right to organise up to six two day tests for the sole purpose of providing the supplier with the chance to test improvements to the design of their tyres."
Pirelli will also be increasing their range with the introduction of the new ultra-soft tyre and new tyre regulations for next season will see drivers having some choice over which F1 tyre compound they would like to have available during a race weekend.