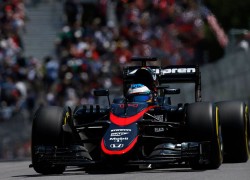 Fernando Alonso insists that his frustrations as McLaren did not boil over during the race.
The Spaniard ended his Canadian Grand Prix campaign early after retiring on lap 46 with an exhaust related issue. But even before that he was heard on the radio during the race venting his frustrations to the team.
When his race engineer asked him to save fuel Alonso replied with a defiant "I don't want. I don't want. His engineer then replied and told him that they will have bigger problems later in the race if he does not save fuel. Alonso replied with: "I already have big problems now. Driving like this and looking like amateurs. So I'll race and then I'll save fuel."
When asked about his radio message after the race Alonso insisted that it was not because he was frustrated with the situation.
"No frustration, it was just I had some battles going on, I had to save fuel, save tyres and after three or four reminders I said 'First, let me race because it is my good motivation now, as we have cars around and then at the end if we are on our own, we save fuel then'," he said speaking to Sky Sports F1.
"But we know the situation, it is what it is, and what we need to do is work harder than ever because we want to change the situation. All the things I see for future races make sense, I see some positive signs that everything that is coming makes sense."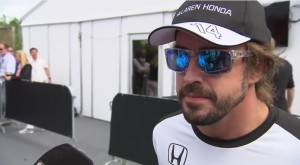 Despite this he remains positive and he is very optimistic at future developments McLaren are bringing to the car despite his third consecutive retirement from a race.
"Obviously, I'm a little bit sad to have suffered a third consecutive retirement. I lost power and I had to pit, and that was it," he said after the race.
"Definitely, we need to put some things in order – we know the situation for what it is but what we have to do now is work harder than ever because we want to change the situation more than ever."
"All the developments I know are coming for future races make sense, so I can see positive signs. I think we need to be patient now, and we need to continue to work incredibly hard."
Photo Credit: McLaren Honda Formula 1 Team