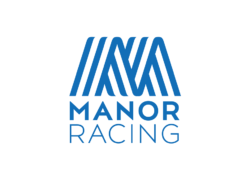 The administrators of Just Racing Services, the holding company of the Manor Formula 1 team which was in administration since early January 2017, were unable to find a buyer for the team and as a result the company had to close its doors on Friday 27 January 2017.
The administrators were hopeful that a buyer could be found after a consortium from Asia expressed their interest. Discussions proved unsuccessful and FRP Advisory decided to end the process of finding a buyer. Staff at the Banbury factory were told to go home on Friday afternoon and they will be made redundant on Tuesday after they are paid their January salaries.
Manor Grand Prix Racing Ltd., the company that holds the rights to race in F1, is not in administration.
"During recent months, the senior management team have worked tirelessly to bring new investment to the team to secure its long term future, but regrettably were been unable to do so within the time available and were left with no alternative but to place JRSL into administration to protect the best interests of the underlying businesses and in order to continue a search for a buyer," said a statement by FRP Advisory.
"Since their appointment earlier this month the joint administrators at FRP Advisory have continued to work, with the support of senior management, to try and secure new investment into the business resulting in negotiations with a number of interested parties. During that period funding was secured to ensure payment of all staff salaries until 31 January 2017.
"Regrettably since the appointment of administrators no investment has been secured in the limited time available to continue the Group in its present form.
"With no sustainable operational or financial structure in place to maintain the Group as a going concern, the joint administrators have now ceased trading JRSL and unfortunately have had to send all staff home from work today Friday 27 January.
"While all 212 staff will be paid on Tuesday 31 January, all but a small handful of staff are expected be made redundant by the end of January."