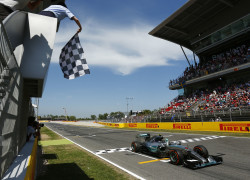 Mercedes – Lewis Hamilton & Valtteri Bottas
Given their ominous and unbeatable run since the start of the hybrid era Merc automatically start the new year as favourites. However, this 'theory' is based solely on what's gone before. In reality, there is nothing to suggest that the Silver Arrows' dominance will continue into the vastly different 2017 season. Nevertheless, even if they don't brandish the same sort of advantage over the rest of the field there is a reasonable expectation that they'll be mixing it at the front.
The Silver Arrows enter an interesting period where its driver line-up is concerned too. In Lewis Hamilton they have a three-time world champion who is prodigiously fast and who still seems to have an incredible hunger for winning. However, Hamilton showed his fallibility through several costly errors on track and a few peppery statements off it.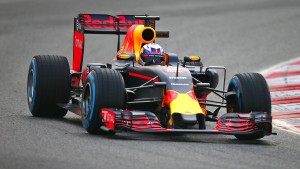 Red Bull – Daniel Ricciardo & Max Verstappen
With the virtuoso Adrian Newey in the stable the new aero rules could play right into Red Bull's hands. In 2016 the Austrian team proved that their power unit was the only hindrance to their competitiveness. If the Tag Heuer-branded Renault power unit can match its Merc counterpart the Red Bull will be exceptionally difficult to beat.
Although Max Verstappen exploded onto the scene and electrified more than a few supporters Daniel Ricciardo still had the measure of the teenaged Dutchman. Verstappen's biggest test this season will be to, firstly, consistently out-perform his Aussie teammate. What's more, Verstappen's biggest challenge will be to deal with the weight of expectation. In 2016 he had near free reign; if he performed well it was a bonus for the team, if he didn't they would understand that he was dropped into the deep-end. Now he is expected to deliver every time he's strapped into cockpit.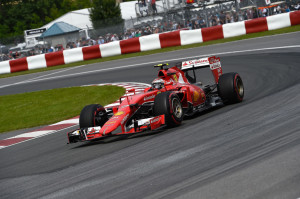 Ferrari – Kimi Raikkonen & Sebastian Vettel
There is such a thing as famous last words but Ferrari's season could hardly be worse than in 2016. The team failed to win a single race and made several, embarrassing mistakes. Nevertheless, the Maranello-based team is keen to turn things around. They're reportedly doing so with an innovative new multi-jet system for its internal combustion engine that will limit reliance on the turbocharger.
It's unlikely that there is a more harmonious driver pairing in the paddock than Kimi Raikkonen and Sebastian Vettel. The two teammates work in perfect symmetry with the team with little to no ego getting in the way of the task at hand. Rumours of Raikkonen's future will undoubtedly begin to swirl as soon as he hits the track that but as history has shown it couldn't bother him any less. There is little question about the Ferrari drivers' ability to deliver. Rather the question is about what they'll be given to drive.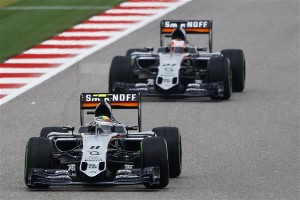 Force India – Sergio Perez & Esteban Ocon
For a privately-owned team Force India's likely expectation will be to finish fourth in the constructor's championship as they did in 2016, perhaps to score a first win if the cards fall their way. They're a team that regularly punches above its weight but is unlikely to do better than last season.
It's a big year for Sergio Perez and his future in F1. Several outstanding performances have proven his ability but he's yet to translate it into a drive for a top team. With Bottas on a one-year deal at Mercedes a standout season from Perez could catapult him into the seat in 2018. Despite being favoured over Pascal Wehrlein Merc prodigy Esteban Ocon, who is still finding his feet in the sport, is highly unlikely to show Perez the way in 2017.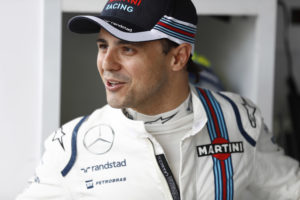 Williams – Felipe Massa & Lance Stroll
The Claire Williams-run operation's ambition is unlikely to be a title in 2017. However, the aim will be to restore the legendary team's name to at least fourth in the standings. They've already completed a massive coup by snatching Paddy Lowe from Mercedes. While it's unclear if Lowe will take up his new position immediately the Englishman is one of the most highly regarded leaders in F1.
Valtteri Bottas' departure to Merc has cut short Felipe Massa's retirement and while the Brazilian's stock in F1 isn't nearly as high as it was in the mid-2000s his level of experience was attractive enough to Williams. Alongside the one-time runner-up will be Canadian teenager Lance Stroll. It will be a learning curve for Stroll but expect him to take the fight to his veteran teammate in terms of outright speed.
Part 2 coming soon.