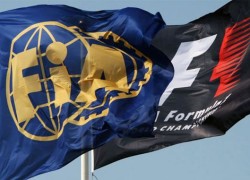 The World Motor Sport Council (WMSC) has approved a mandate to FIA President Jean Todt and Formula 1 Supremo Bernie Ecclestone to make changes to the sport.
Ecclestone and Todt will put forward their proposal by 31 January 2016 with will tackle issues such as governance and Power Units and cost reductions.
"The World Motor Sport Council approved, by a near unanimous number (just one vote against), a mandate for the FIA President, Jean Todt and the Representative of the Commercial Rights Holder, Bernie Ecclestone to make recommendations and decisions regarding a number of pressing issues in Formula One such as governance, Power Units and cost reduction," read the statement by the FIA.
Changes to the technical regulations were also approved. A new manufacturer entering the sport will be allocated 15 development tokens for their first year in the sport and 32 tokens for the second year.
The power unit tokens for in season development for current teams will be allocated as follows:
2016: 32 tokens

2017: 25 tokens
2018: 20 tokens
2019: 15 tokens
Sporting Regulation Changes
Formula 1 tyre supplier, Pirelli, will now provide three dry weather compounds per race instead of two.
Of the 13 sets of tyre available to the driver over the race weekend, Pirelli will choose two sets for the race(one of which must be used in the race) and one set of the softest compound available that can only be used in Q3. A driver will then be able to choose their remaining 10 sets from the available compounds.
If a race is declared a dry race, a drive must use at least two different dry-weather tyre compounds, of which one set must be the set chosen by Pirelli.
DRS will now be enabled immediately after the Virtual Safety Car (VSC) period. The VSC has also been extended to be used in Free Practice to minimise stoppages in the session.
Power units that were homologated in the previous season may be re-homologated for 2016.
The FIA have agreed to supply a fourth customer team with a 2015-specification power unit for 2016. Under the 2015 sporting regulations no manufacturer could supply more that one specification Power Unit. i.e. current year and previous year specification engines were not allowed.
With the confirmation that Ferrari is supplying a fourth team next year, we can safely assume that the fourth team is Toro Rosso.