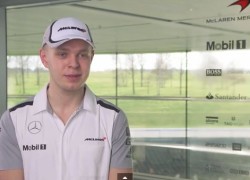 With sponsorship payments putting Pastor Maldonado's seat at Renault in jeopardy, young Kevin Magnussen stands a good chance of getting the Renault drive for 2016.
Magnussen who was let go by McLaren during the 2015 season has a strong chance of returning to Formula 1 after PDVSA, the Venezuelan energy company behind Maldonado's sponsorship money, was late on a few payments to Renault.
Motorsport.com reports that unless Maldonado's sponsors make a drastic last minute decision, the 2016 Renault drive will go to the young Dane.
After talks between Renault and PDVSA took place, it is understood that Renault were not given any assurances they were seeking and has moved on the Magnussen option.