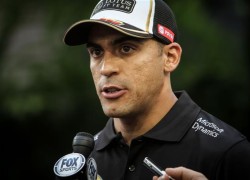 The Lotus F1 team has announced that Pastor Maldonado will remain with the Enstone squad for the 2016 Formula One season, his third year with the team.
Maldonado made his Formula 1 debut with Williams in 2011 and claimed victory in the 2012 Spanish Grand Prix before switching to Lotus in 2014 and taking his PDVSA sponsorship with him.
Maldonado is currently running in 14th in the drivers championship and will now remain with Lotus for another season.
"It's great that the team can confirm my position as race driver for 2016," Maldonado said.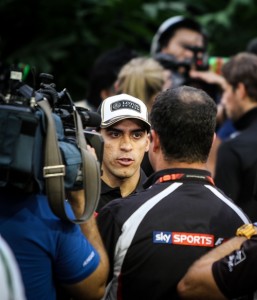 "Obviously, there has been a lot of speculation about the future and whilst I have remained focused on my job on track it is also positive to know that my future is confirmed.
"This season has presented us with some challenges but the quality of the squad at Enstone is clear to see.
"I really feel part of the family at Enstone and I'm looking forward to building on the work done this year to deliver better results in 2016."
Gerard Lopez, Chairman and Team Principal of the Lotus F1 Team: "It's a positive for the future of Lotus F1 Team that we are able to confirm publically that Pastor Maldonado remains with us for next season.
"Everyone at Enstone will testify that Pastor is a terrific person to work with and we all know the performances he is capable of on track. Pastor joined us with a multi-year deal so this confirmation is a reiteration of our belief in him. We hope to be able to make further positive announcements regarding the team in the near future."
Photo Credits:
Pastor Maldonado photos courtesty of the Lotus F1 team.