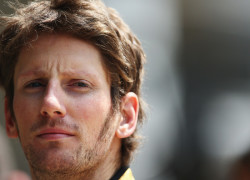 The Lotus F1 team previews the Abu Dhabi Grand Prix
Romain Grosjean
"It's a good track with very nice paddock facilities which in my opinion are amongst the best on the calendar. It's also a very special Grand Prix given that it starts in the day and finishes under lights, which makes it incredible for the fans as they can see through our visors and watch how hard we are concentrating. It's also pretty good for me as I can get up a bit later on race day!
The weekend is a bit unusual as it can be difficult to work on car set-up in FP1 and FP3 as conditions are not representative of those you'll find in qualifying and the grand prix. This means FP2 becomes even more important for both the engineers and myself, which makes it a rather crucial session.
"There's no point holding back in the race or over the grand prix weekend. It's the last time the E23s will be used in race action so I'll be looking to give my car a good send off. The engine will be turned up to eleven, I'll be racing my heart out and I know all the guys and girls at Enstone want to see a great end to the season."
Pastor Maldonado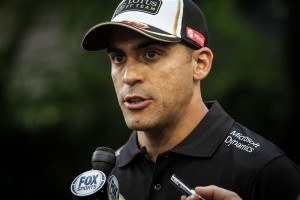 "It's always a special event and being the final grand prix of the year makes it all the more exciting. The venue is fabulous and the facilities are the very best Formula One can offer. Even though the event is amongst the busiest, the ease with which everything happens makes it quite a relaxing one when you're out of the car. It's easy to get in and out of the track and the team hospitality buildings are immense. Away from the track, the people are always really welcoming, the weather is great and the place is spectacular.
"It's a good track to drive. The first sector at the circuit stands out with Turns 2, 3 and 4 being particularly enjoyable and the final sector is pretty eye-catching, even if you do have a lot of work to do behind the wheel at this section. The event format is interesting because of half the practice sessions being during the day, when the grand prix itself is in early evening. This means you have a little bit less data in race representative conditions, but we've been to Abu Dhabi many times so the engineers are pretty good at working out what to do."
Nick Chester, technical director
"The first sector is generally medium speed with a couple of high speed corners and not too technically challenging; a reasonable level of downforce works fine here. The second sector is more power hungry with two good straights and two low speed corners – a low speed hairpin and a low speed chicane so it's important to manage these well. The final sector is quite technical with a number of low and medium speed corners where the car needs to be well balanced and work well to achieve a good lap time. Putting all that together is key – you need a car that works well in low speed corners and be good in the long straights."