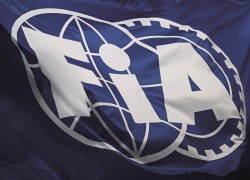 The FIA have confirmed that the Halo head protection device that was trailed in 2016 will be implemented for the 2018 season.
For the first time, all the F1 teams were represented at the Strategy Group Meeting. Observers from Renault, Toro Rosso, Sauber and Haas were present at the meeting.
A few enhancements will be made to the Halo before implementation. We should see those enhancements later on in the season.
"Following the unanimous agreement of the Strategy Group, in July 2016, to introduce additional frontal protection for Formula One and the repeated support from the drivers, the FIA confirms the introduction of the Halo for 2018," said the FIA in a statement.
"With the support of the teams, certain features of its design will be further enhanced.
"Having developed and evaluated a large number of devices over the past five years, it had become clear that the Halo presents the best overall safety performance."
While the main topic of discussion was the Halo, cost cutting measures were discussed. A new approach was presented that received unanimous support. To further explore this cost cutting approach a working group will be setup which will consist of representatives from the Formula One Group, the FIA and the teams to explore various solutions to ensure the sport remains sustainable.
The halo has had a mixed reaction since it made it's debut last year for trails. The same reaction can be expected once the Halo gets implemented.