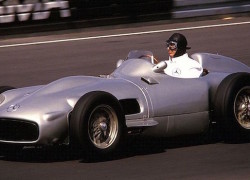 The exhumation of Formula One legend and five time world champion Juan Manuel Fangio will not happen just yet, after a judge suspended the process until a similar case, from another man claiming to be Fangio's son, is completed.
A court in Mar del Plata in Argentina had ruled that Fangio's body should be exhumed for DNA paternity testing in order to verify claims by Oscar Espinoza that he is his son.
However the exhumation which was due to take place on 7 August, has been delayed pending the outcome of a second claim from Ruben Vazquez. The new court order, issued by a court in La Plata, has overruled the former ruling, stating that the exhumation must not take place until Vazquez's case is decided on.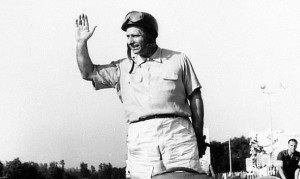 The Vazquez case actually began before Espinoza's and, according to the ruling, a 'Stay Order' was placed on Fangio's body, stopping anyone else from exhuming or moving his remains.
It is unclear at this stage what claim Vazquez has to believe he is the son of the Formula One legend since Fangio never recognised any children and never married. He did however have a long-term relationship with Andrea Berruet, the mother of Espinoza.
This week marks the 20th anniversary of Fangio's death. Fangio was 84-years-old when he passed away and is still the second most most successful Formula One driver in terms of world championships won – behind Michael Schumacher. Fangio won titles in 1951, 1954, 1955, 1956 and 1957.
Juan Manuel Fangio Photo Credits: Wikimedia Commons