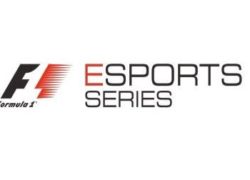 Formula 1 will launch and official eSports in partnership with the Formula 1 game developers Codemasters and eSports events company Gfinity.
The series will kick off in conjunction with the launch of F1 2017 in September 2017. Competitors will race through three different stages with Qualification events taking place all throughout September and October. The 40 quickest drivers will progress through to the semi-finals which will be hosted at the Gfinity Arena in London on 10 and 11 October 2017. The top 20 finalists will take part in the final at the Yas Marina Circuit on the 24 and 25 November, the same weekend as the Abu Dhabi Grand Prix. The first 2017 Formula 1 eSports Champion will be crowned that weekend.
"eSports is one of the fastest growing sectors of gaming already attracting audiences in the tens of millions," said the CEO of Codemasters Frank Saigner.
"We are delighted to be announcing this incredible racing series with Formula 1 for our upcoming F1 2017 game. The highly competitive nature and high-speed spectacle of the sport combined with the authenticity of our game will provide a thrilling experience for players and viewers across the world.
"We look forward to engaging more deeply with our loyal and passionate community, and to bring new fans to both our game and the sport itself."
Registration for the championship opens soon. Follow this link to become part of the action: