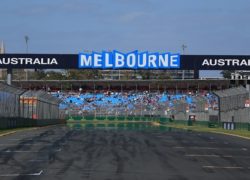 The 2017 Formula 1 season ushered in fundamental change both on and off the circuit.
One of the biggest changes to F1 came in the form of the new aerodynamic regulations that drastically changed the aesthetics and the speed of the cars. Wider and faster the 2017 cars have, mostly, brought a refreshing change to F1. While cars have been cornering significantly quicker than they ever have before the issue of overtaking has still not been solved. The wider cars, and bigger tyres, have instead made the ability of following a competitor closely a lot tougher. However, the flip of side of this has been that, when presented with an overtaking opportunity, drivers have been more aggressive in making their moves, which has led to more entertaining racing.
While the change to the cars has been a substantial change the biggest change has been, arguably, the resurgence of Ferrari. Less we forget, up until 2017, Mercedes has dominated the hybrid era with consummate ease. The fact that Ferrari is a bona fide championship challenger has been a refreshing change that the sport desperately needed. While the championship battle will likely, and hopefully, carry all the way to the final race of the season, the most impressive aspect of Ferrari's resurrection has been how the team has achieved it. Though it may be paying off in this season it isn't something that's happened overnight. The first pieces of the puzzle were put in place years ago, as noted in this column back in 2014, and is testament to an inspired dedication by all involved at Maranello.
Nevertheless, while Ferrari has been, mostly, impressive in 2017, Mercedes haven't exactly been slouching. Lewis Hamilton, faced with consistent pressure from Sebastian Vettel, is probably driving as well as he ever has in his career. With due respect to the deserved 2016 Hamilton always believed that he had enough to beat Rosberg and he did so two times out of three. But with Vettel it's different as he's now up against a four-time champ who is relentless, ruthless, and ready for title number five.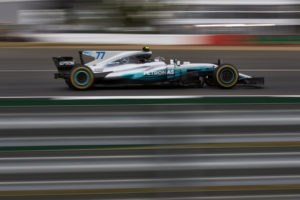 One of the most impressive drivers this season has been Valtteri Bottas. The Finnish driver has quietly made his way into the championship fight with some impressive drives. It's never beating a master of qualifying such as Hamilton and Bottas has finally begun to fulfill the potential he entered F1 with. Many wouldn't have easily written off his chances of beating Hamilton, over a season, at the start of the year. But this question isn't so comfortably answered after half a season of Bottas vs. Hamilton.
Formula 1 is a baptism of fire for any driver but even more so for rookie drivers.Williams' newly signed Canadian rookie Lance Stroll had one such rough start to his F1 career. While he wasn't to blame for the three retirements in the first three races of the season it was evident that he was struggling and over-driving his car.
But the turning point came in Canada with a fine ninth place finish on home soil. Since then, he's matured and become more comfortable which he capped, so far, with a memorable third place in Baku. While circumstances conspired to elevate him to that position he still needed to do the job in the cockpit.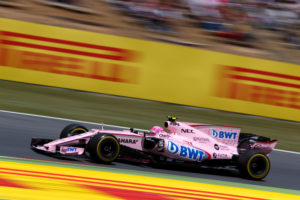 Elsewhere, Esteban Ocon has quickly found his feet in Force India and F1. So much so that he's been more than a nuisance to his highly rated teammate Sergio Perez. Yes, he's made a few mistakes but overall Ocon has been a brilliant addition to the team who could easily be mistaken for a seasoned F1 driver.
As it stands Vettel leads Hamilton by fourteen points in the driver's championship but its not a comfortable lead by any stretch of the imagination.
And the best thing of all about the 2017 Formula 1 season as that for the first time in quite a while we have no idea which way the championship will go. The season resumes at Belgium's Spa-Francorchamps circuit on August 27.